The latest pickle craze is happening right here in Statesville, thanks to Carson Lester and his latest business venture.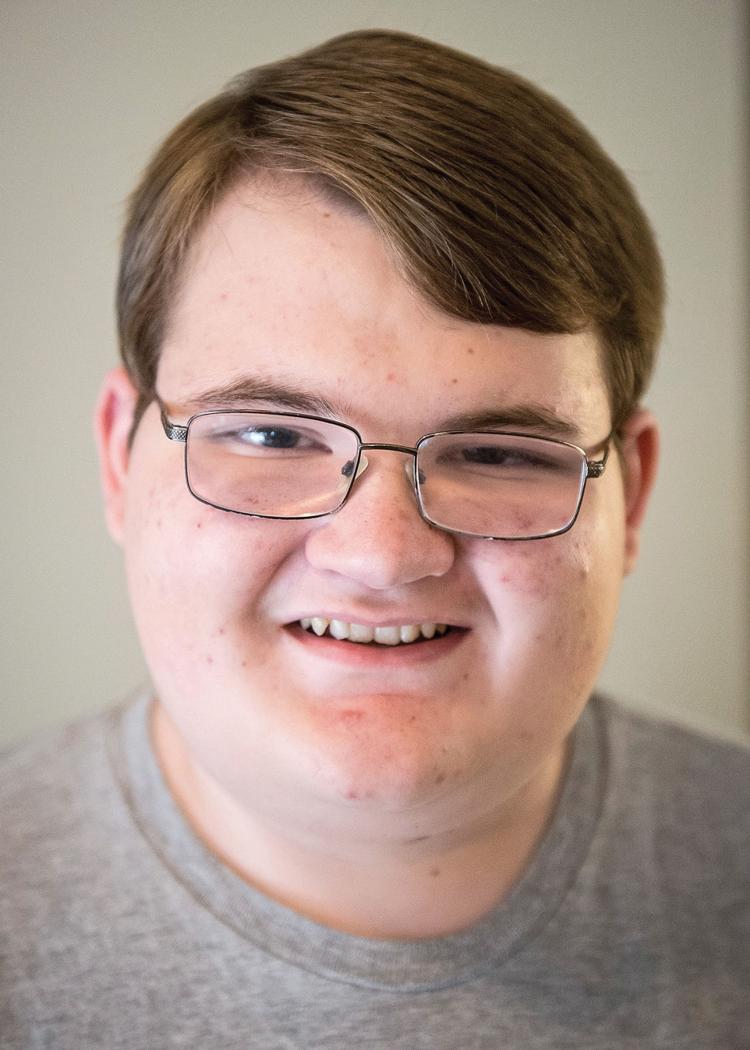 Lester is a high school student at South Iredell whose everyday life is a little different than that of some of his peers. Lester, who has autism and is learning disabled, is different for a simple reason: he is an entrepreneur.
Tasty Pickles by Carson started off as a high school project in Lauren Crawford's agriculture education class that grew quickly into something more in October 2018.
In agriculture classes across the nation, students are required to complete a Supervised Agriculture Experience (SAE) that involves real-world agriculture experience outside of the classroom. At first, Lester was interested in doing a project involving greenhouse work due to his classes at the Career Academy and Technical School, but the timing wasn't right to grow certain vegetables and his vision changed, Crawford said.
"'I want to be an entrepreneur I think since I love Mount Olive Pickles so much I will make my own and sell them. And after that the rest was history," Crawford said, relaying Carson's idea.
To start his project, Lester thought creating just 10 jars would be enough. But everyone wanted to try his pickles.
When they say everyone, they mean everyone.
"We have sold pickles in 30 different states and two different countries including South Africa and England," Carson said.
"[I have a] vision of developing pickles and selling them. I want customers to be very happy and I want to see the business expand, want it to be global," Carson said.
Tasty Pickles has now grown to featuring multiple flavors of pickles including kosher dill, sweet dill, spicy dill, sour dill, sweet heat dill and bread and butter.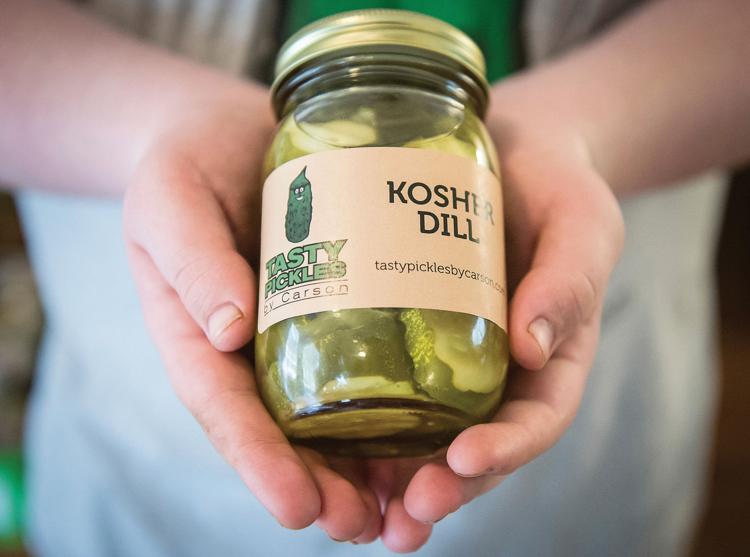 Tasty Pickles has also introduced pickle chips along with its spears.
"The orders are so big now, the family all pitches in and even one of Carson's friends help, Jacob," his mom Debra Lester said.
The pickles cost $5 for a pint and $7 for a quart. Iredell County orders also free shipping with a $12 order.
His brother Drew helps with deliveries so the family has given him a nickname – Drewber as a play on words for their own personal Uber.
In addition, their dad Pete Lester painted the pickle design one night as a joke and it has stuck as the company logo.
The logo is also sold on T-shirts.
Carson Lester's family and friends are not the only ones who support him. The Iredell community as a whole has done so. Lester has received donations to help his business, from mason jars to business cards.
The Lester family expressed their gratitude for the enormous amount of support received. Theresa Sloan, a previous teacher and mentor of Carson, offered supportive words and business plans to help keep him focused.
"I admire him," Sloan said. "He wanted to learn, he wanted to grow."
And, since the start of the business Lester has grown tremendously. Debra Lester said she finds it amazing that Carson is now speaking passionately in front of crowds about his products, since he was nearly 9 before he spoke in public due to his diagnosis of Selective Mutism caused by anxiety.
He has now been invited to be a keynote speaker at the NC-DCDT 2019 Transition Conference in Greensboro, where he can continue to inspire kids and adults alike.
"The conference is his first 'gig' as a paid inspirational speaker," Debra Lester said.
The conference is sponsored by the North Carolina Division on Career Development and Transition. The focus of the conference is exceptional children transitioning into the workforce.
"I wish I had his drive when I was at his age; I could have changed the world," Debra Lester said.
This is only the beginning of Carson Lester and his success as he continues to strive for more, Crawford says.
"This truly is just a start for Carson and I know with the passion and drive he has for his business and the love and support surrounding him, this kid is going to go far," Crawford said. "He talked about having an 'empire' so big that the Troutman Food Lion and Walmarts in the area would be selling his very own pickles."
The Lester's are already experiencing an empire of their own right at home as orders are piling up.
"We hope to have a pickle kitchen," Carson Lester said.
This would be an expansion to their home which would include more counter space, fridge, a commercial oven and all other materials that Carson might need in the foreseeable future.
To make this happen, Tasty Pickles is using GoFundMe to help raise donations. They are asking for $7,000 and they plan to come out of pocket for the rest of the bill.
For more information about Carson and to order your own Tasty Pickles visit www.tastypicklesbycarson.com
To help Tasty Pickles by Carson expand their business donate at https://www.gofundme.com/pickle-kitchen-for-carson