Kind, compassionate, loving, hard-working, committed are all words that were used to describe 15-year-old Gavin Sharpe Sunday night.
Sharpe, a student and athlete at Mooresville High School, was critically injured Saturday when he fell from the back of a pickup truck. Sharpe died Monday, said Mooresville Graded School District Chief Communications Officer Tanae McLean.
"The Mooresville Graded School District can confirm and is grieving the loss of Mooresville High School student Gavin Sharpe," McLean said in an email statement. "We will, however, continue to keep this family in our thoughts and prayers through this difficult time. "
McLean said Sharpe was taking part in a community service project for the football team when he fell from the back of a pickup truck. The Mooresville Police Department is investigating the accident. 
Sharpe was honored at an impromptu prayer vigil on Sunday that drew hundreds to the Mooresville High School Performing Arts Center.
Five of his teammates on the Mooresville Blue Devils football team spoke, often wiping away tears or pausing.
"He was one of the best people you'll ever meet," said Mooresville kicker Isaac Riffle. "He was one of the hardest workers and off the field, hands down."
Desmond Jackson said Sharpe smiled constantly and treated everyone the same. "He'd say hi to you even if he didn't know you," he said. Jackson said he and Sharpe were close friends and teammates in several sports. "We played football, wrestled and ran track," he said.
Trey Birchett said Sharpe was the teammate who offered encouragement. "He was always telling you what a great job you did," he said. "He was one of the strongest people I know. I love Gavin Sharpe."
Matt Dean told the crowd he'd know Sharpe since the seventh grade, and they'd played football together most of those years. "He is kind, compassionate, on and off the football field," he said.
Luke Kennedy echoed his teammates' description of Sharpe, as a great friend and teammate.
While Sharpe gave 100 percent at everything he did, he was just as quick to cheer on a teammate and offer encouragement, said Mooresville High football coach Thad Wells.
Mooresville High wrestling coach Ben Watson called Sharpe one of the hardest-working kids he'd ever worked with. But behind that hard-working exterior was an extraordinarily kind young man, Watson said.
"Every practice, he'd come up and said 'Coach thanks for a great practice,'" Watson said.
His teammates and coaches all talked about Sharpe's faith as a central point of his life. At 15, he'd already decided to become a minister.
Tim Beal, student coordinator at the Cove Church, said Sharpe's faith is central to who he is. "I know how passionate he is about Jesus," he said. "And that's a passion Sharpe freely shares with others, which is why it's not surprising Sharpe wants to become a minister."
Wells said Sharpe defied the odds from day one. "He came into the world a fighter. He had some complications (at birth)," Wells said.
Wells said Sharpe impressed him with his maturity and willingness to listen. "He was the one with big eyes, smiling, the one that gives me hope if something is listening out there at 15 years old, it's Gavin," he said.
Anthony Saraco and Lizzy Jenkins, who opened the vigil with a song, sang at the end as the crowd joined in and members of the Mooresville football team stood arm-in-arm on the stage behind them.
Beal, before closing the vigil in prayer, said "this is beautiful."
Jackson summed up Sharpe's impact on his teammates and the community. "We should all aspire to be Gavin Sharpe," he said.
To help students and staff deal with this loss, the Mooresville Graded School District will be offering additional counseling services for both students and staff to begin the new school year, which begins on Tuesday. 
Vigil (1).JPG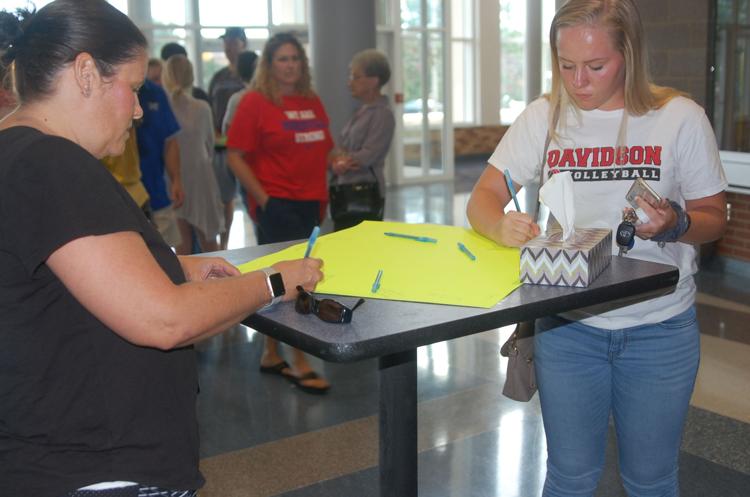 Vigil (8).JPG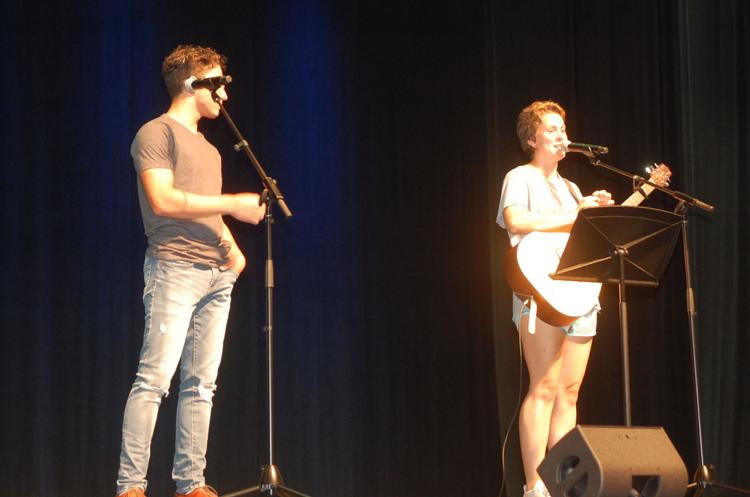 Vigil (10).JPG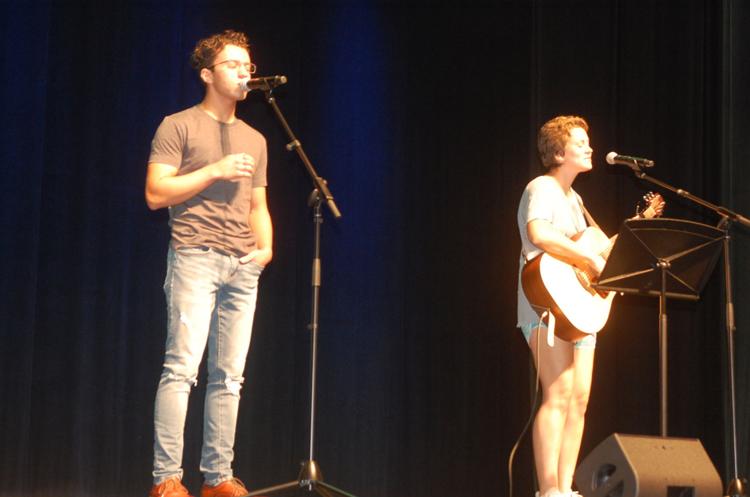 Vigil (26).JPG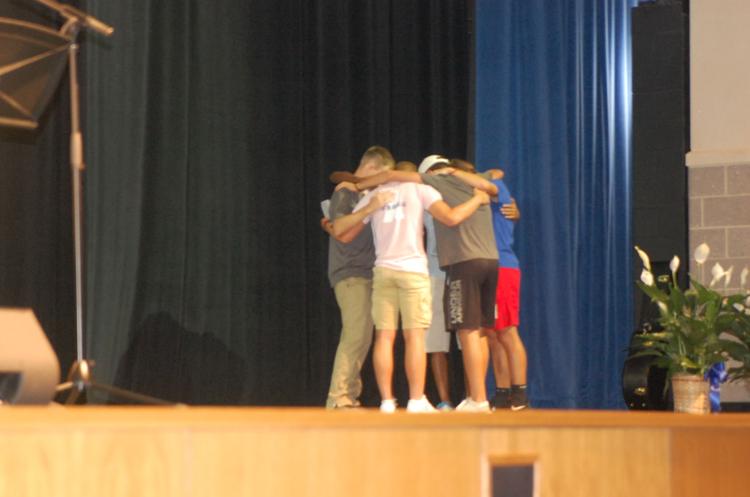 Vigil (28).JPG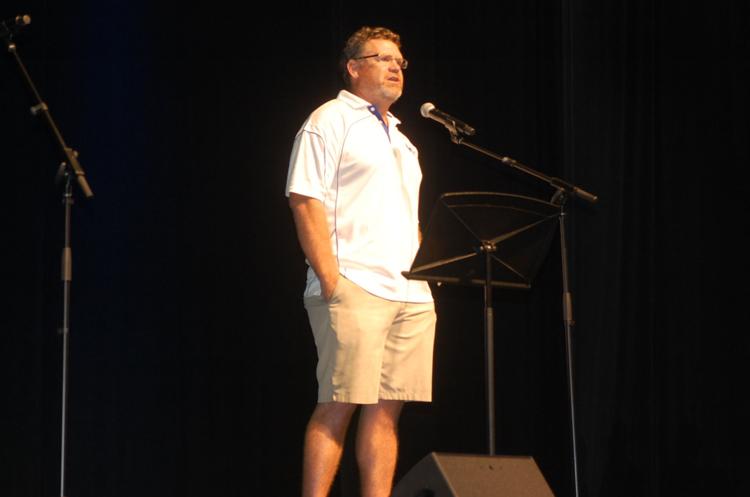 Vigil (29).JPG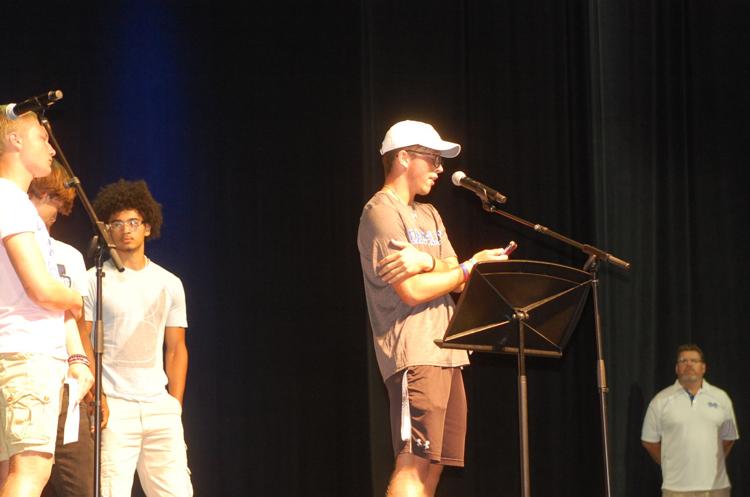 Vigil (33).JPG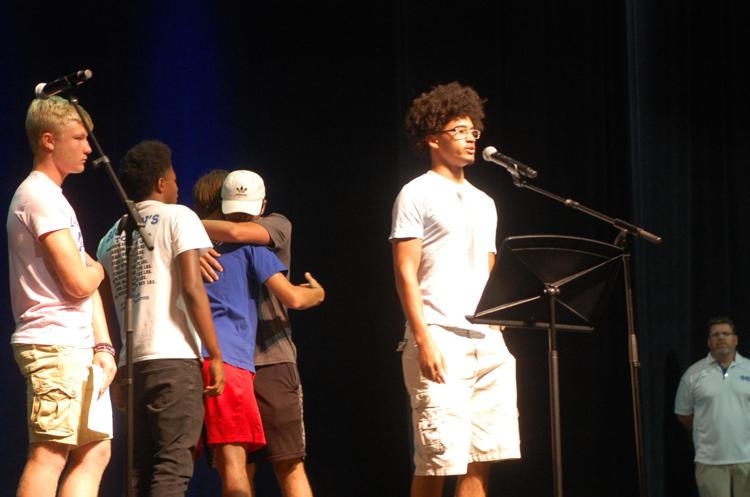 Vigil (34).JPG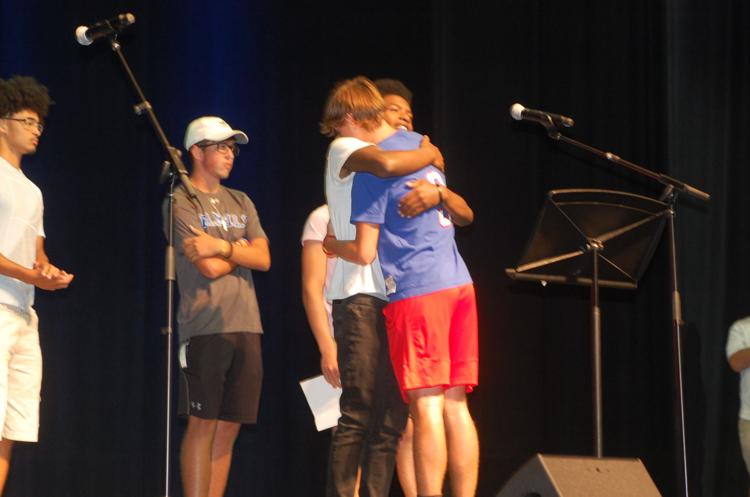 Vigil (35).JPG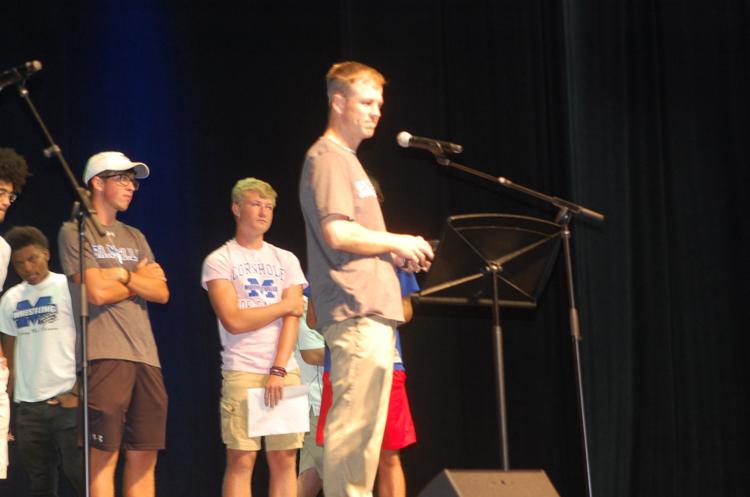 Vigil (36).JPG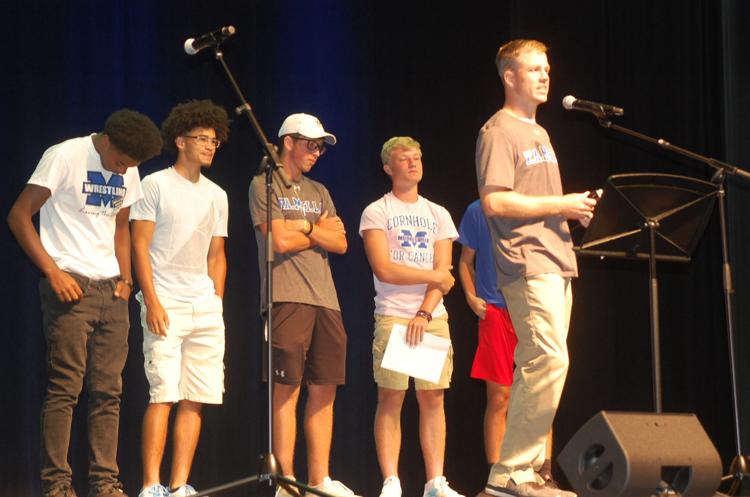 Vigil (37).JPG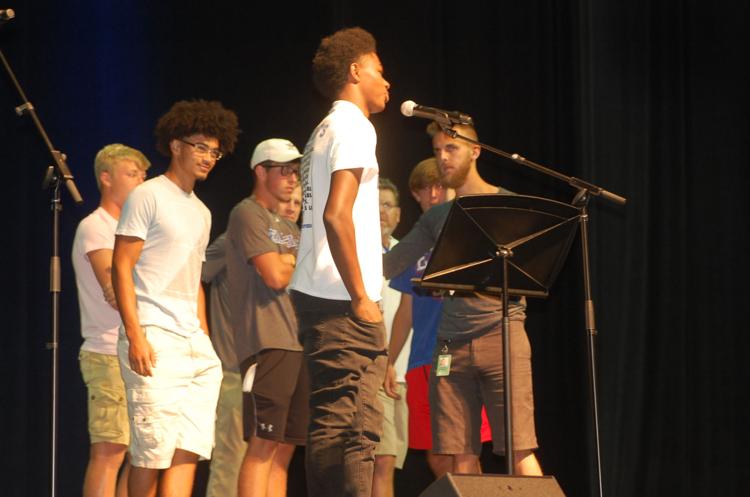 Vigil (38).JPG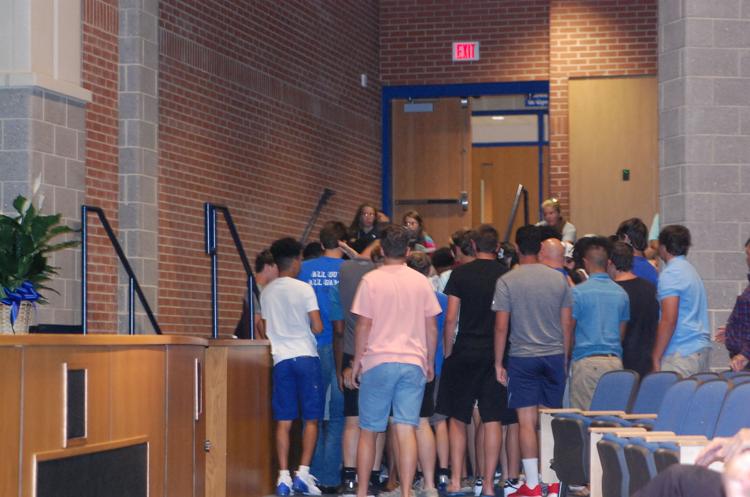 Vigil (39).JPG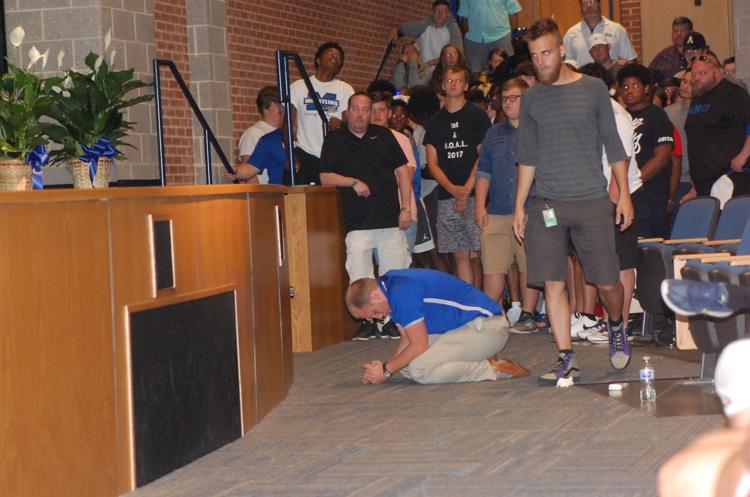 Vigil (40).JPG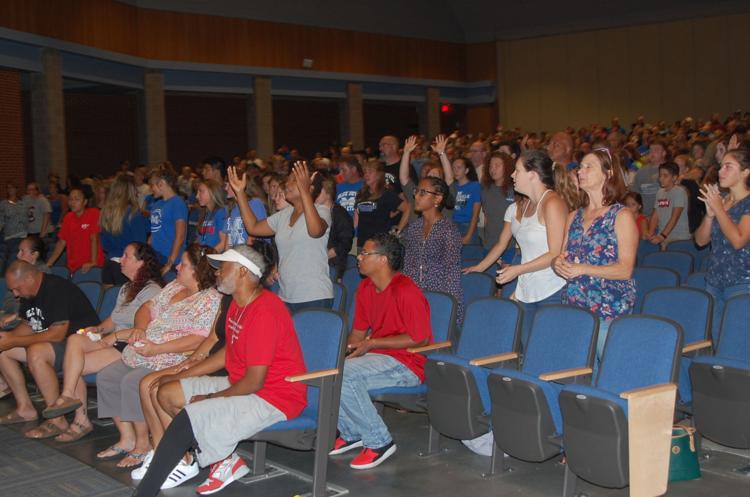 Vigil (41).JPG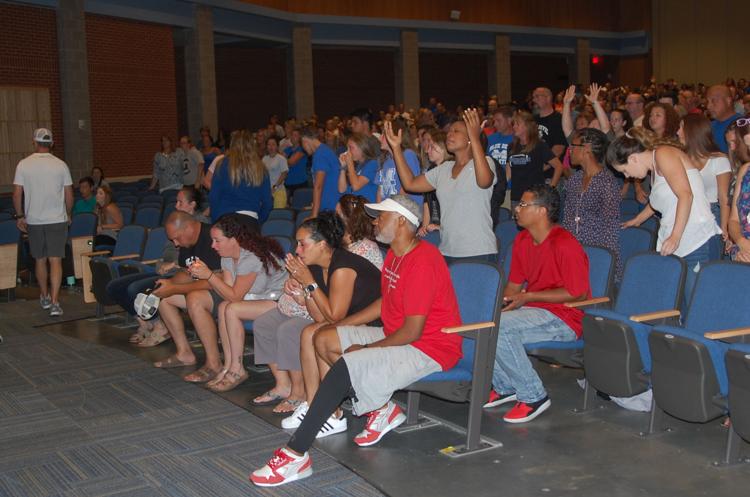 Vigil (42).JPG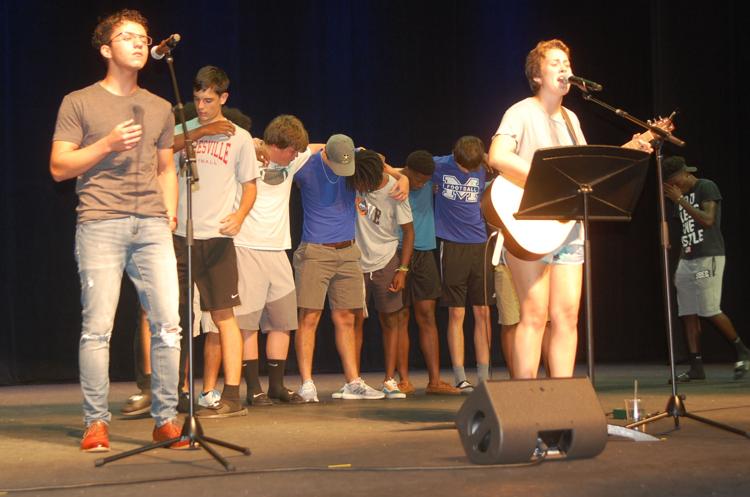 Vigil (43).JPG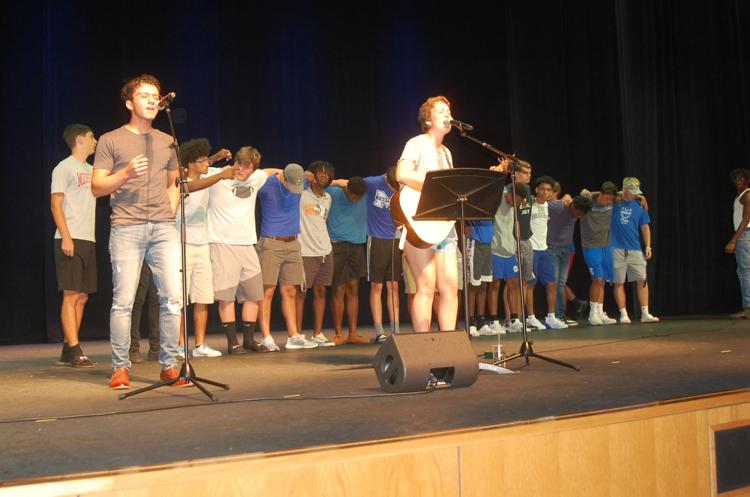 Vigil (44).JPG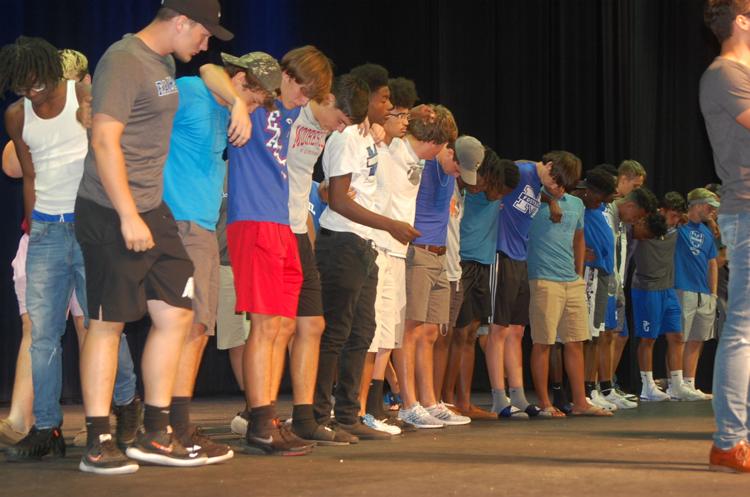 Vigil (45).JPG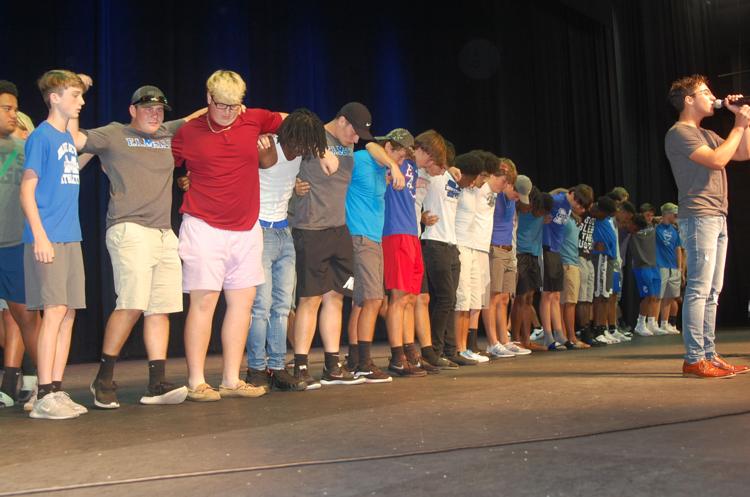 Vigil (46).JPG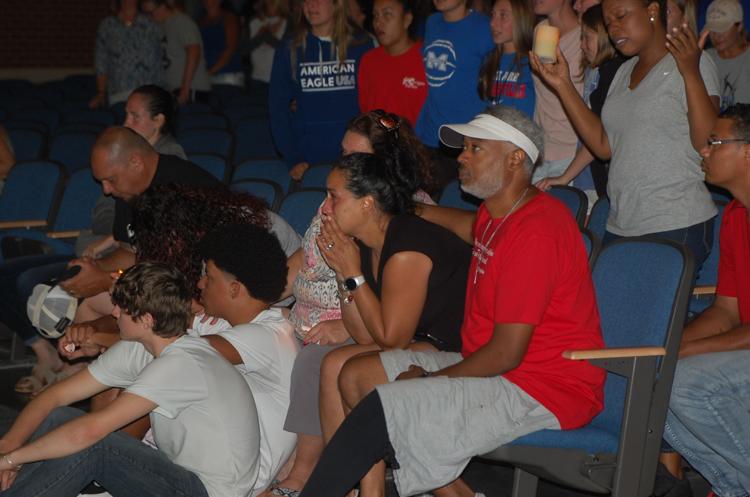 Vigil (47).JPG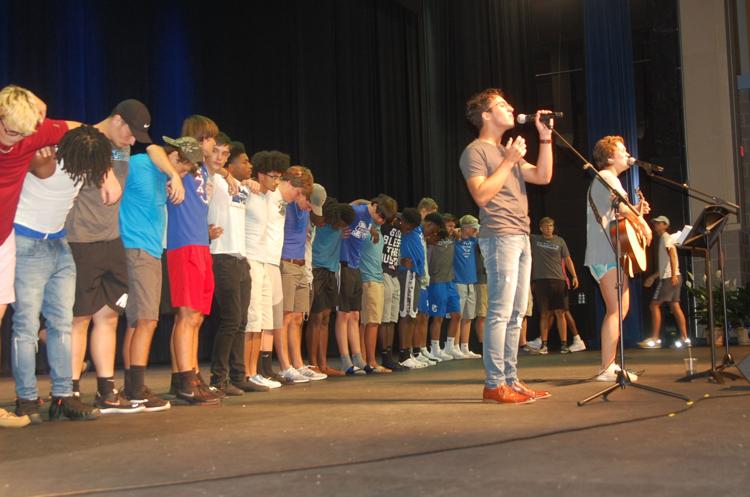 Vigil (48).JPG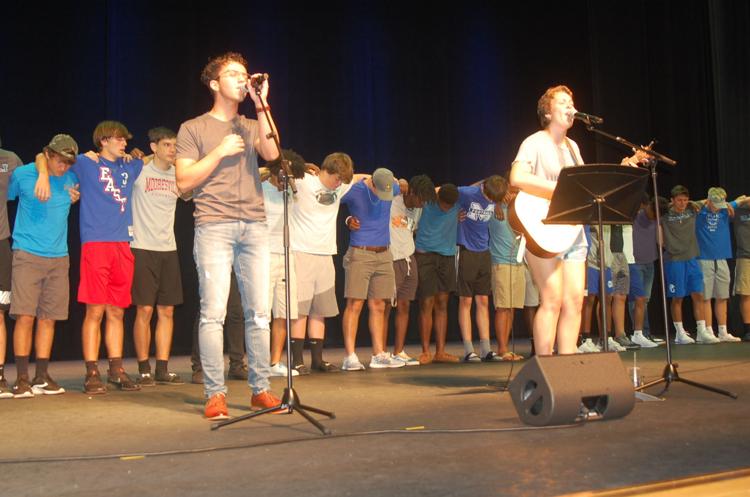 Vigil (49).JPG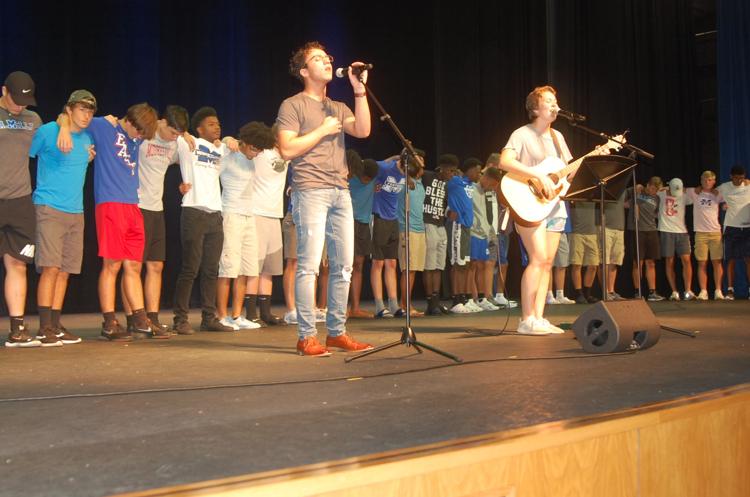 Vigil (50).JPG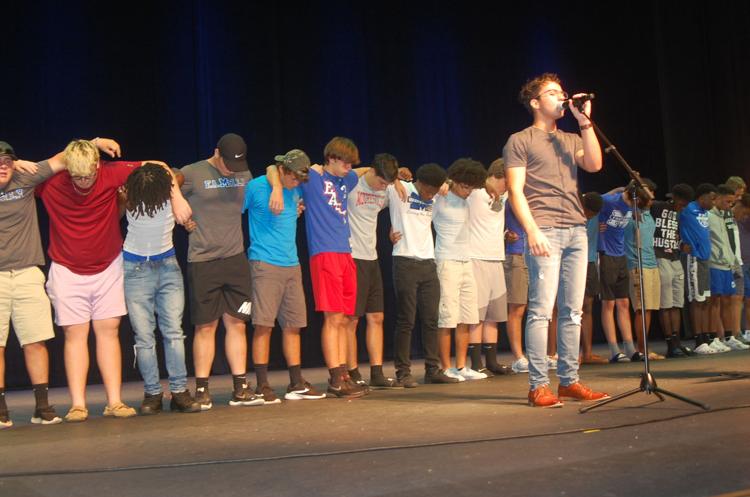 Vigil (51).JPG
Vigil (52).JPG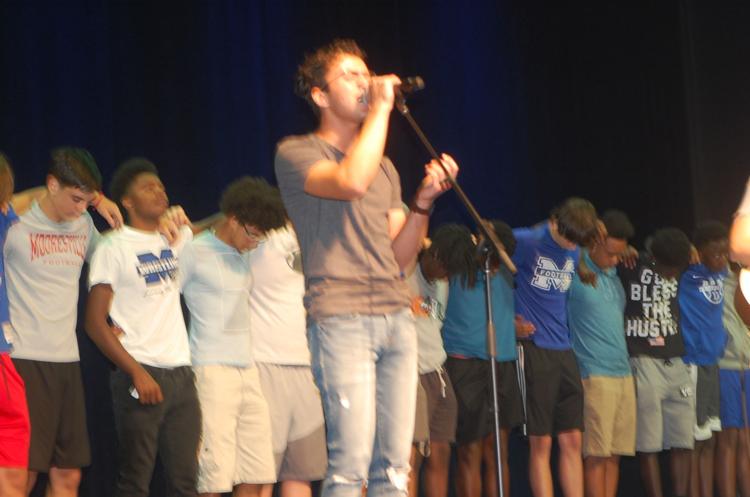 Vigil (53).JPG