It was a day to remember and a large crowd of first responders, including some donning uniforms from New York, as well as town officials, Exchange Club members and members of the community came together to do just that.
Gathering in front of the Charles Mack Citizen Center, the group waited until time to begin the silent 9/11 memorial walk, which would make its way down Main Street to the park at the corner of Main Street and McLelland Avenue. The event was co-sponsored by the Exchange Club of Mooresville-Lake Norman and the town of Mooresville.
See all the photos at the bottom of this article
As 9 a.m. approached, Ryan Pegarsch, co-chair of the Americanism Committee of the Exchange Club, directed everyone to line up on Main Street, reminding them that this would be a silent walk. The crowd observed a moment of silence and then fell in behind the lead police car and firetruck.
Leading the group of walkers were Gary Baker, who was a firefighter, Jim Kiger and Jimmy Fallon, both Air Force veterans, each carrying a piece of the former North Tower.
Looking at the piece of the tower in his hands, Kiger said, "This is an honor."
Slowly and reverently, the group made its way along Main Street and as they passed by, business owners and other individuals watched, one with his cap placed over his heart, others silently watching and others videoing the procession.
Upon reaching the park, Pegarsch introduced Beth Packard, president of the Exchange Club. She thanked everyone for "coming to remember such an important day in our history."
With great emotion, Packard noted how the community strongly supports its police and firefighters and all first responders.
It is "so nice to see you come together and support," she said.
Cathy Baldwin, chaplain at the Mooresville Police Department, was called upon to pray during the ceremony. She remembered all those who lost their lives and those who are still suffering from that day.
She closed her prayer thanking God for hope as she said, "You are the God of hope and mercy."
Mayor Miles Atkins likewise shared his thanks for everyone "taking time to come and remember."
He said that those who perished on that day numbered 2,977 and included 246 on the four airplanes, 2,763 who went to work that day, 343 firefighters and paramedics, 23 New York City police officers, 37 Port Authority police officers, eight emergency medical technicians and one patrolman from the New York Fire Patrol.
Noting that it has been 18 years since the attack, Atkins said, "No matter how much time passes, they are no less significant to remember. May we never forget."
Fire Chief Curt Deaton shared his memory of that day noting he was a young firefighter in a class when they heard the planes had crashed into the towers.
"That day changed my business forever," Deaton said. "From that day forward, me, the town and country changed. Many died doing their job. They would have had it no other way."
Deaton then asked each one to thank a first responder or give them a hug or shake their hand every day, but especially on this day.
"We can never forget what they (first responders) gave, but we also need to remember our military" who continue to fight and keep us free.
We need to "stick together" Deaton said.
"I think we remember where we were 18 years ago when America lost its innocence, said Mooresville Acting Police Chief Ron Campurciani.
The country was in a state of shock and hurt, like we were "walking in walls, but we went through a metamorphosis," he said.
He noted that those students who will be graduating from high school this year were not around when the attack happened, but "we have the responsibility to teach those who were not around," he said.
"God bless the first responders who gave that day," Campurciani said, and "God bless America."
The ceremony ended with a moment of silence as two first responders placed the specially made wreath at the statue bearing the Mooresville Fire-Rescue name and badge, and in the background, bagpiper Jordan Dumford played "Amazing Grace."
Before the crowd dispersed, Pegarsch reminded everyone once again of the words that rang throughout the day, "let us never forget."
9-11 Memorial Walk (1).JPG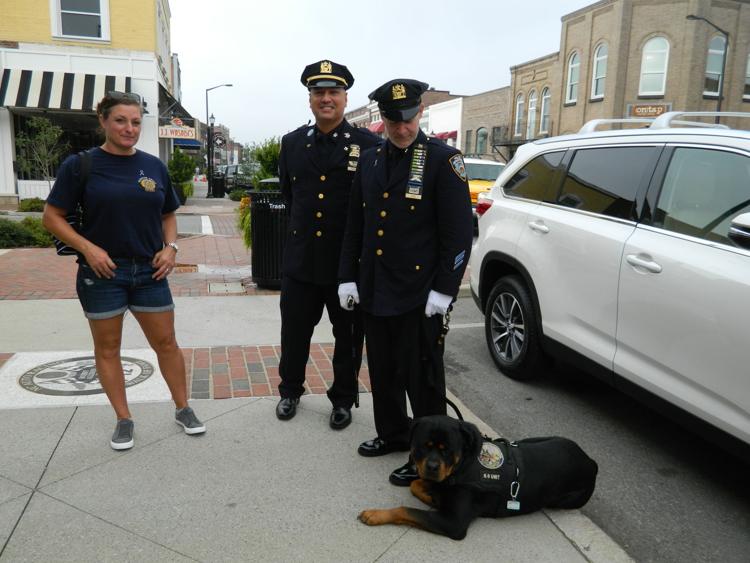 9-11 Memorial Walk (2).JPG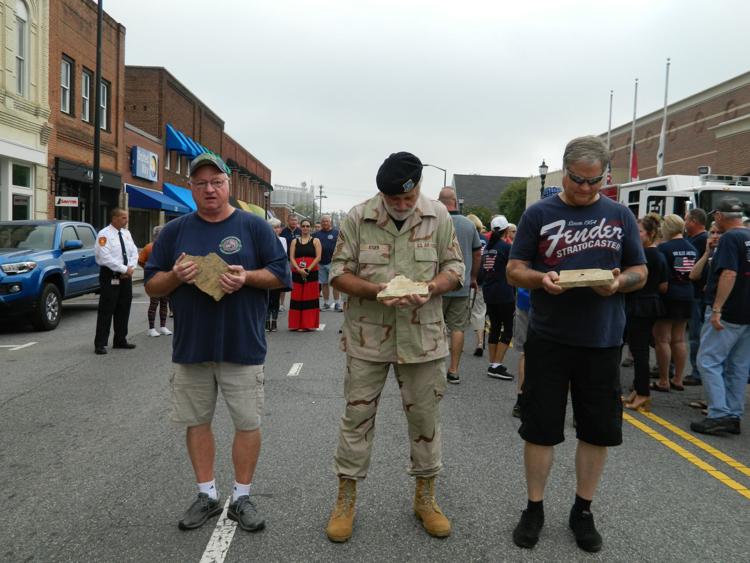 9-11 Memorial Walk (3).JPG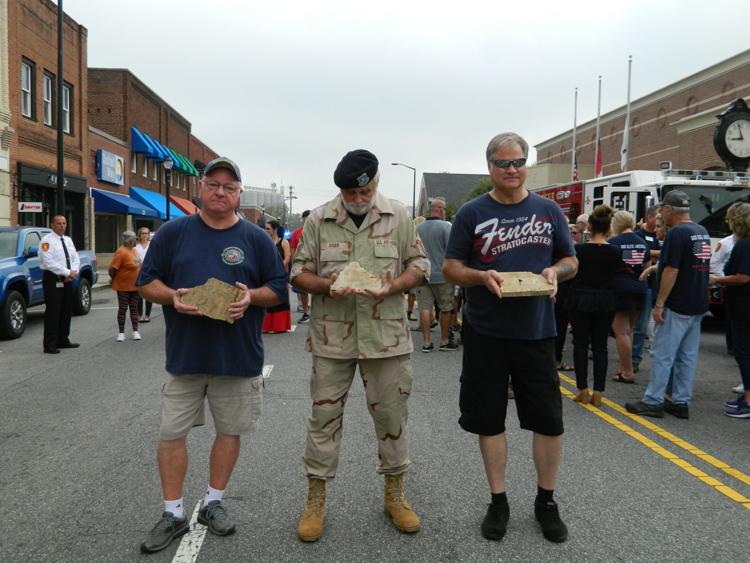 9-11 Memorial Walk (4).JPG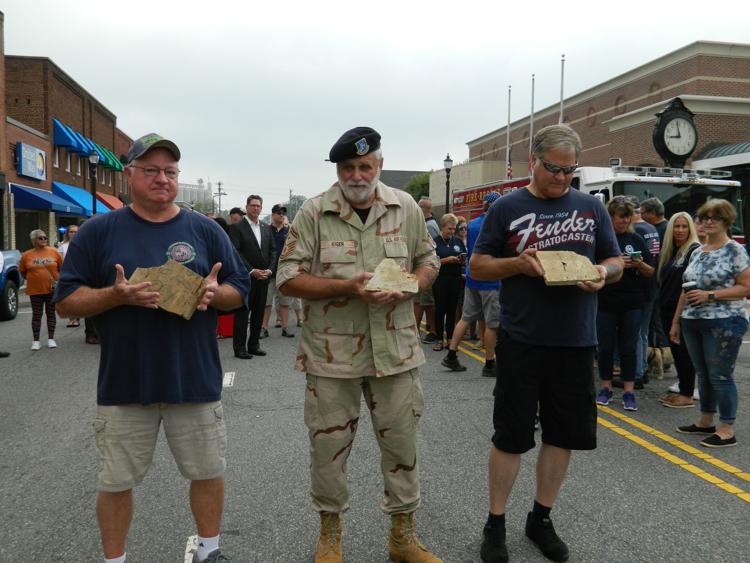 9-11 Memorial Walk (5).JPG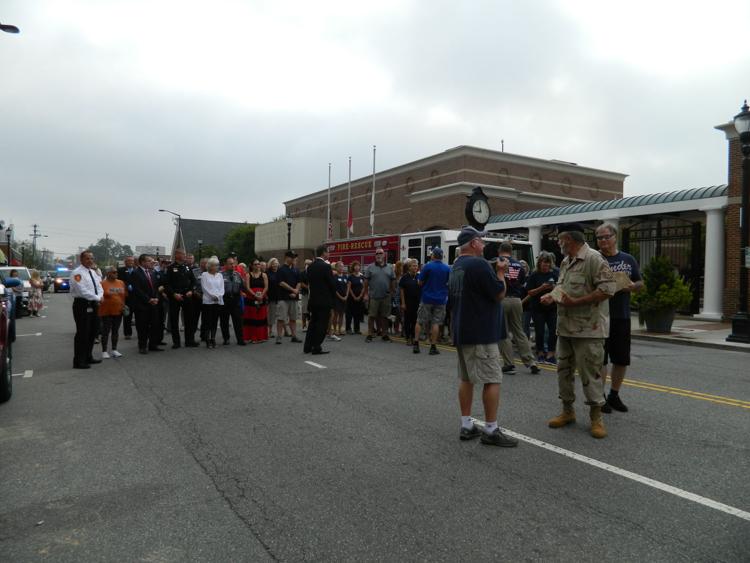 9-11 Memorial Walk (6).JPG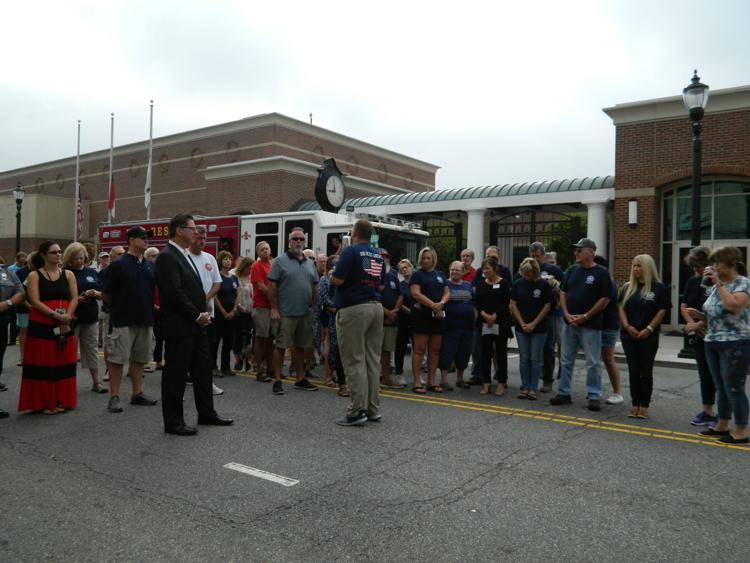 9-11 Memorial Walk (7).JPG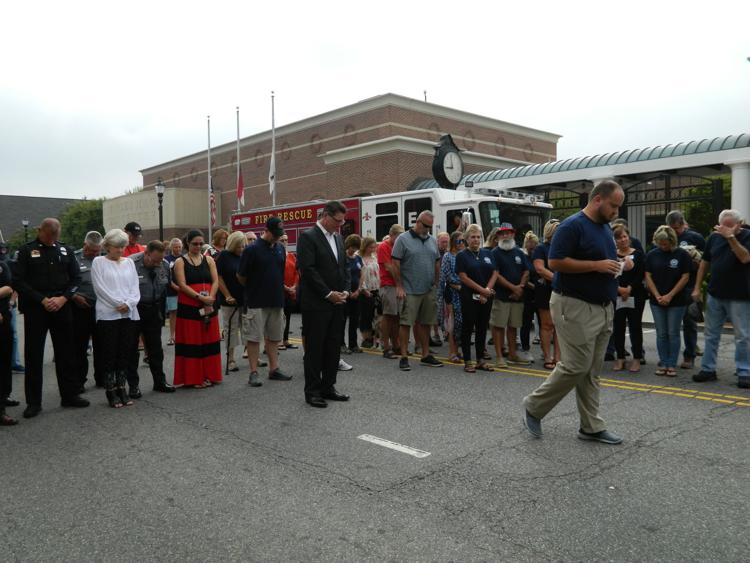 9-11 Memorial Walk (8).JPG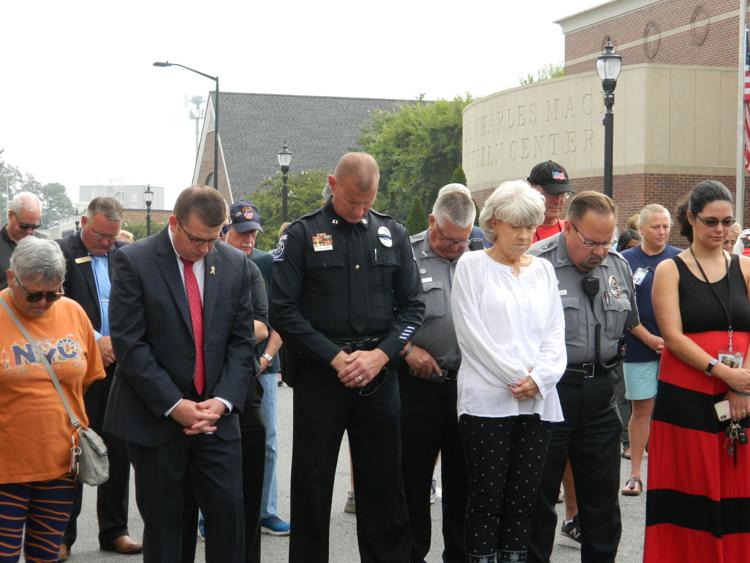 9-11 Memorial Walk (9).JPG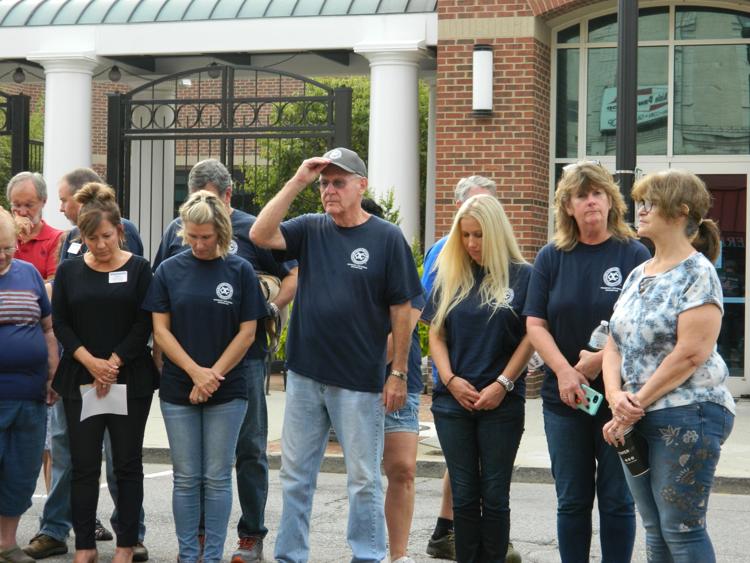 9-11 Memorial Walk (10).JPG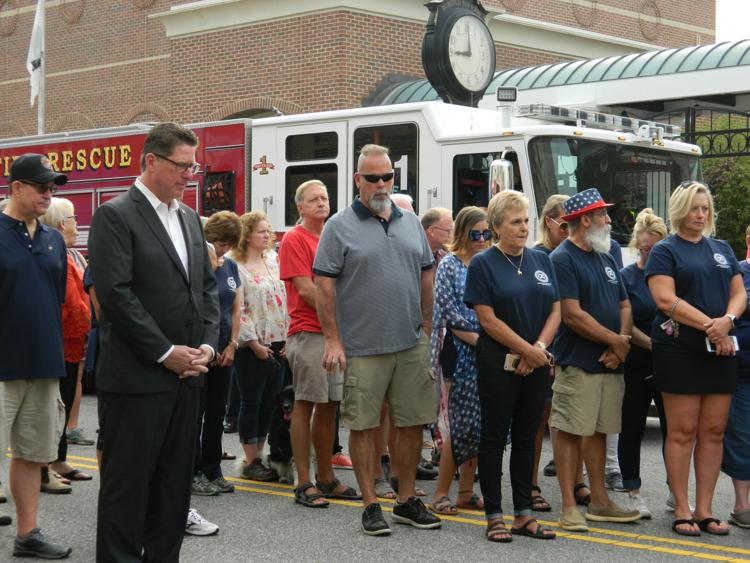 9-11 Memorial Walk (11).JPG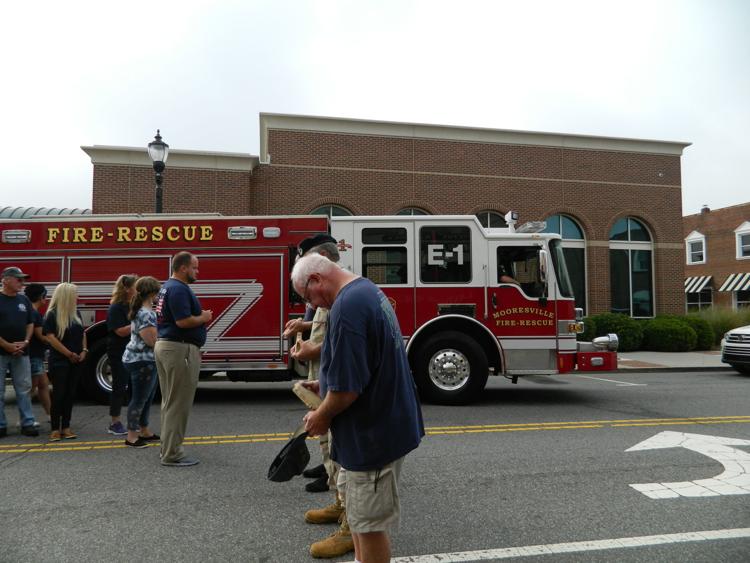 9-11 Memorial Walk (12).JPG
9-11 Memorial Walk (13).JPG
9-11 Memorial Walk (14).JPG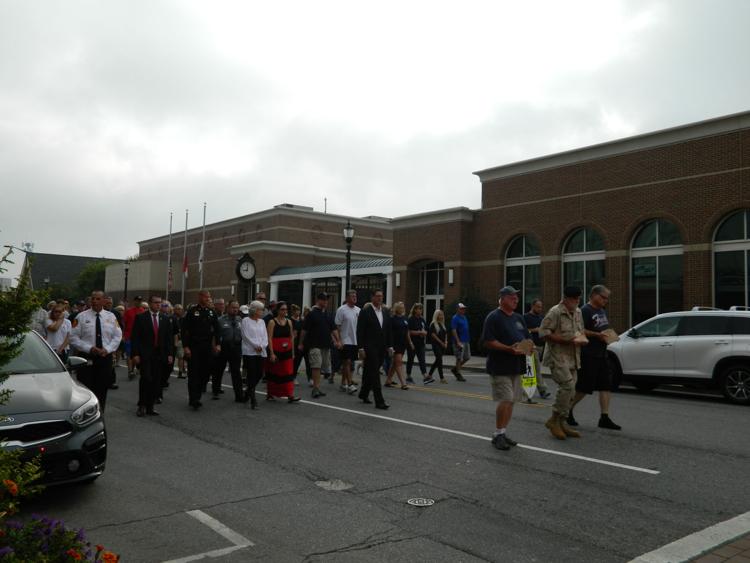 9-11 Memorial Walk (15).JPG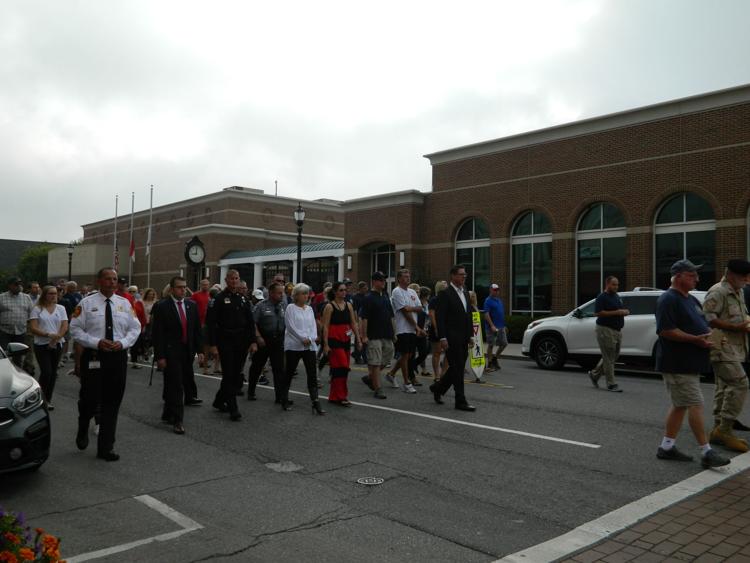 9-11 Memorial Walk (16).JPG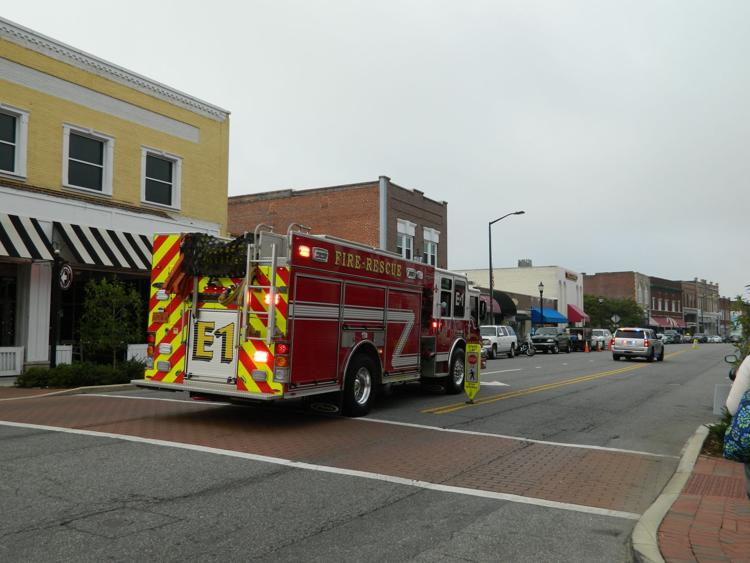 9-11 Memorial Walk (17).JPG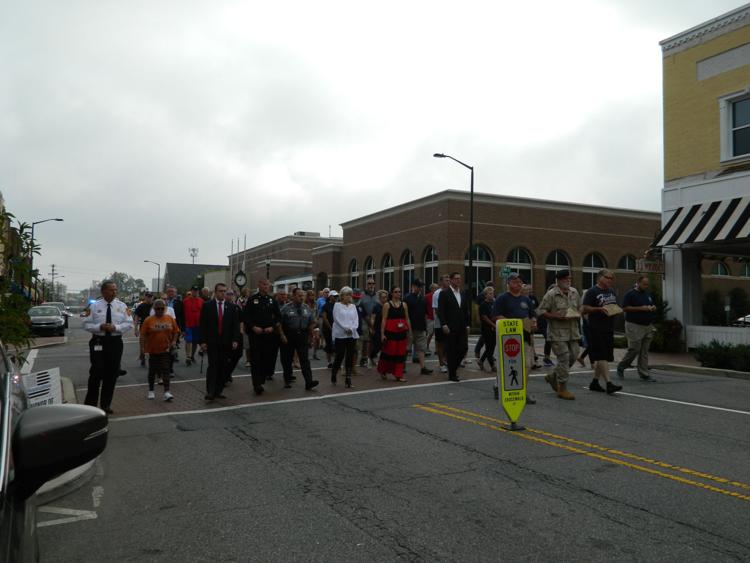 9-11 Memorial Walk (18).JPG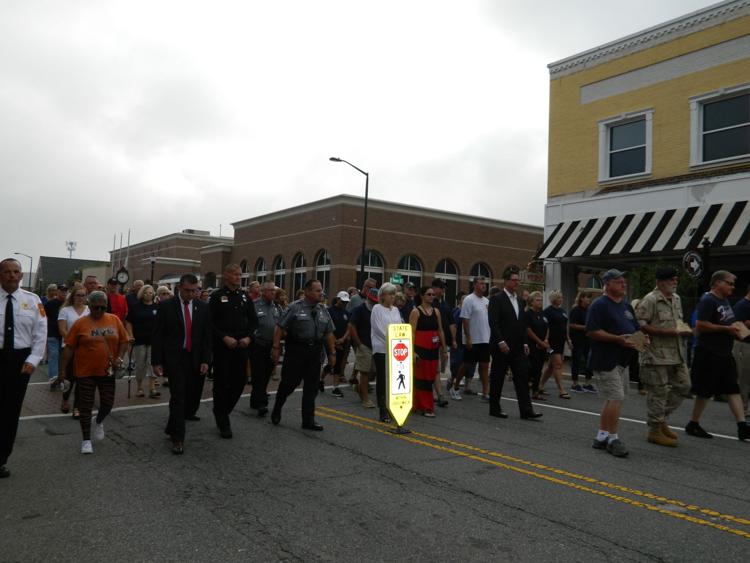 9-11 Memorial Walk (19).JPG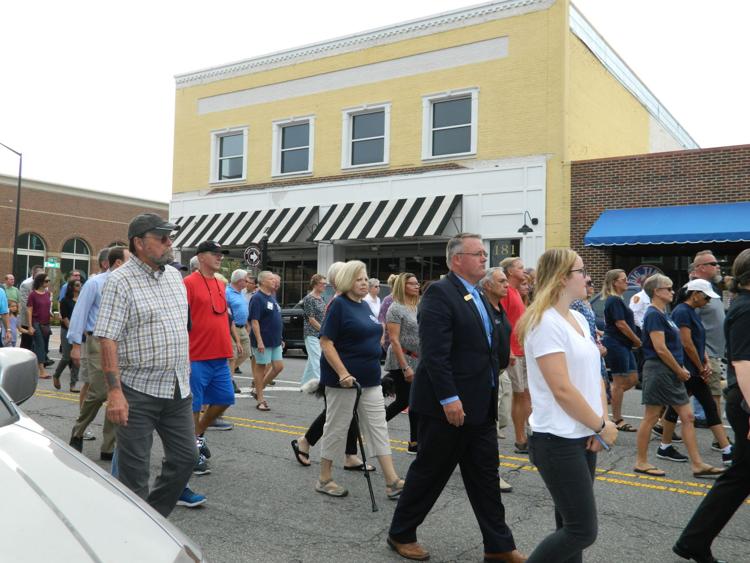 9-11 Memorial Walk (20).JPG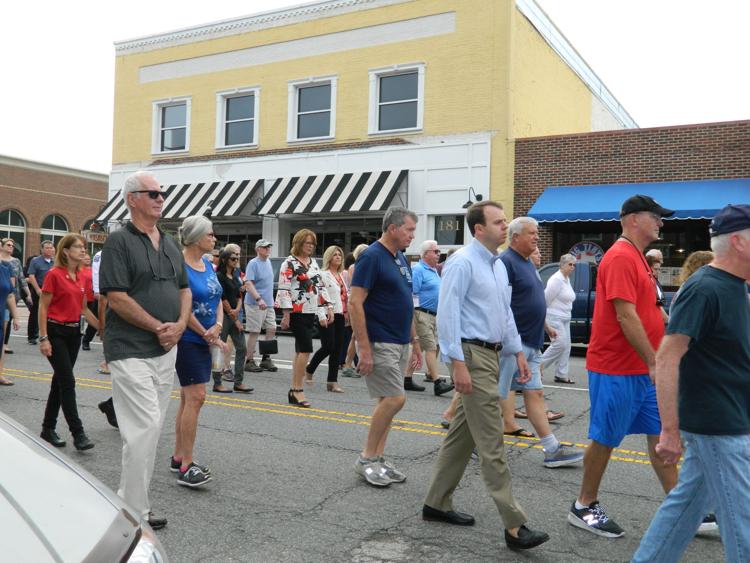 9-11 Memorial Walk (21).JPG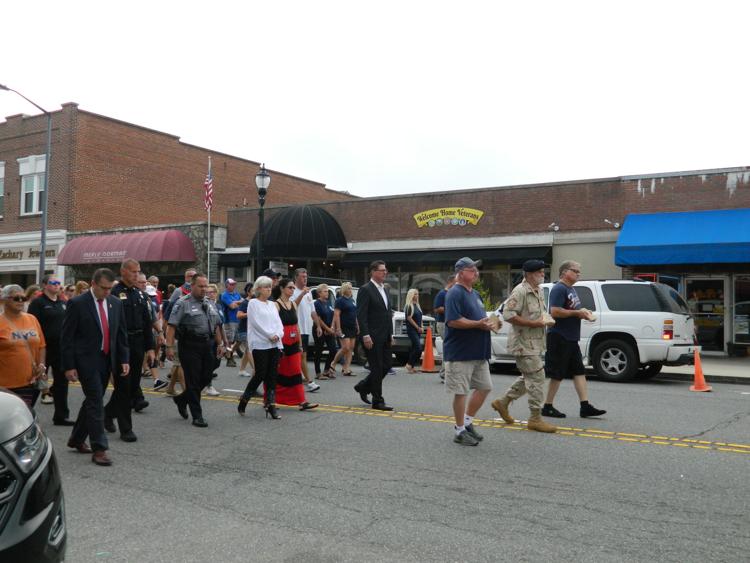 9-11 Memorial Walk (22).JPG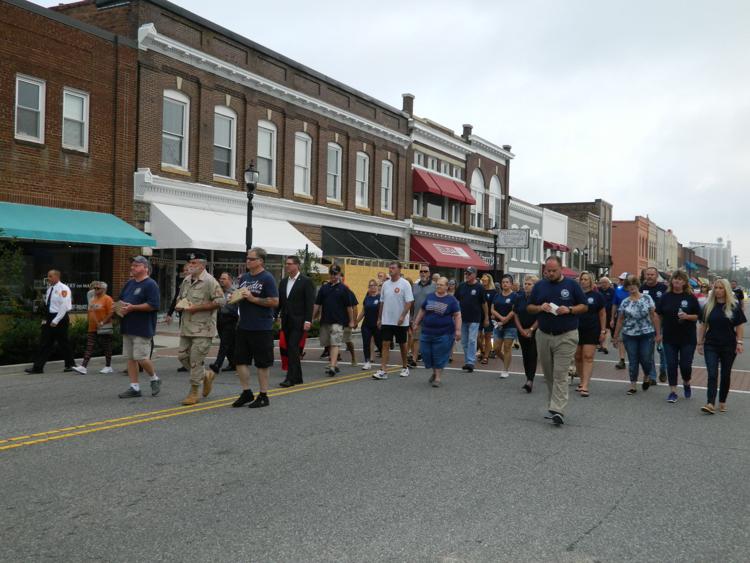 9-11 Memorial Walk (23).JPG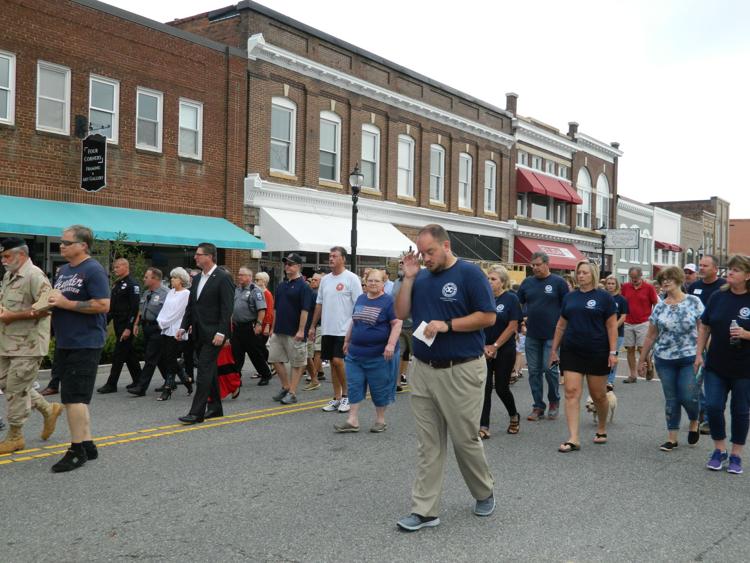 9-11 Memorial Walk (24).JPG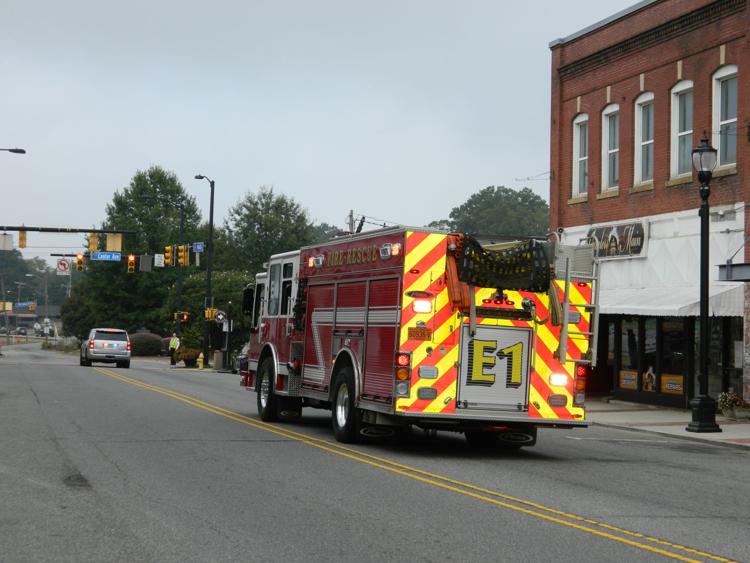 9-11 Memorial Walk (25).JPG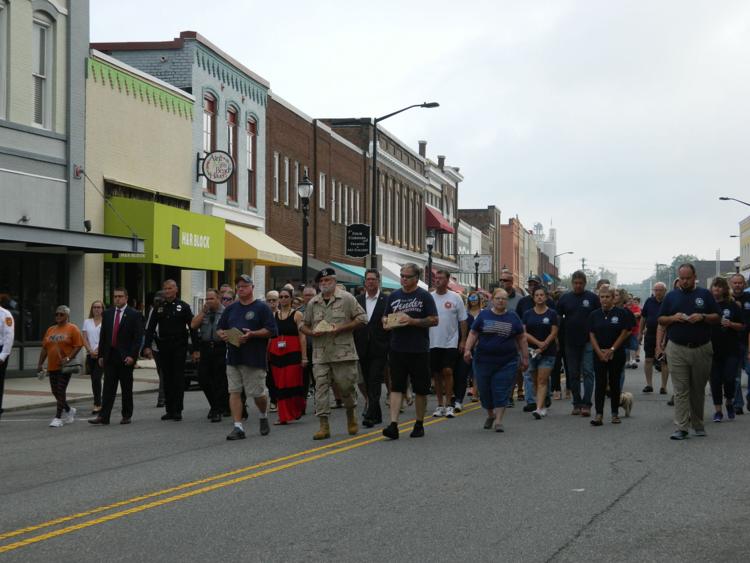 9-11 Memorial Walk (26).JPG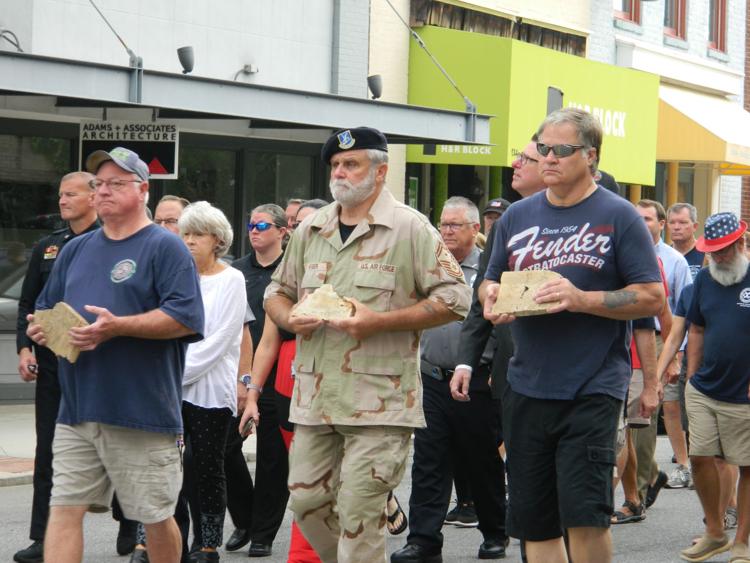 9-11 Memorial Walk (27).JPG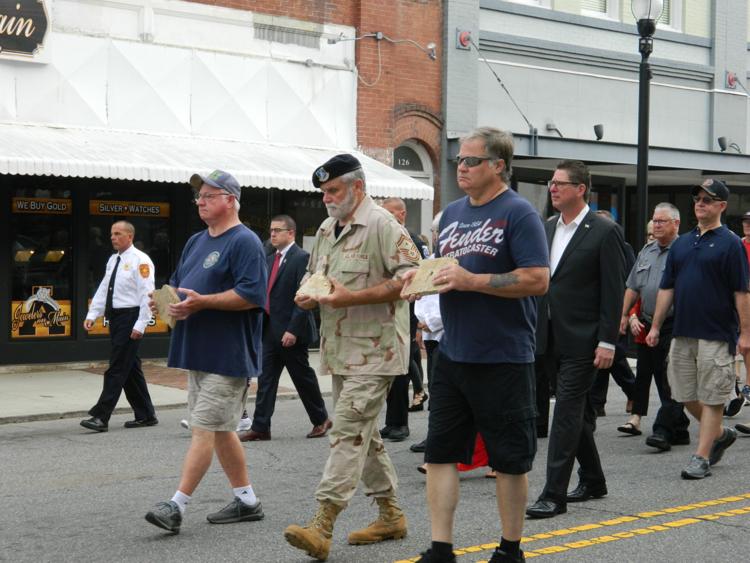 9-11 Memorial Walk (28).JPG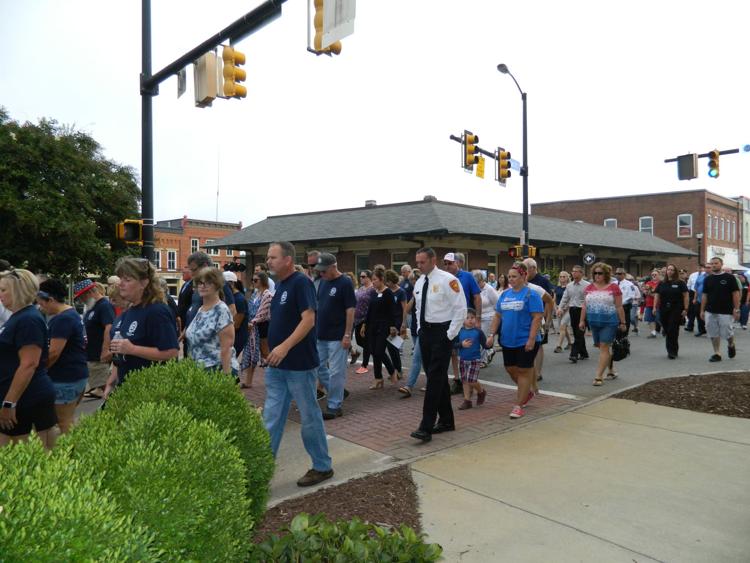 9-11 Memorial Walk (29).JPG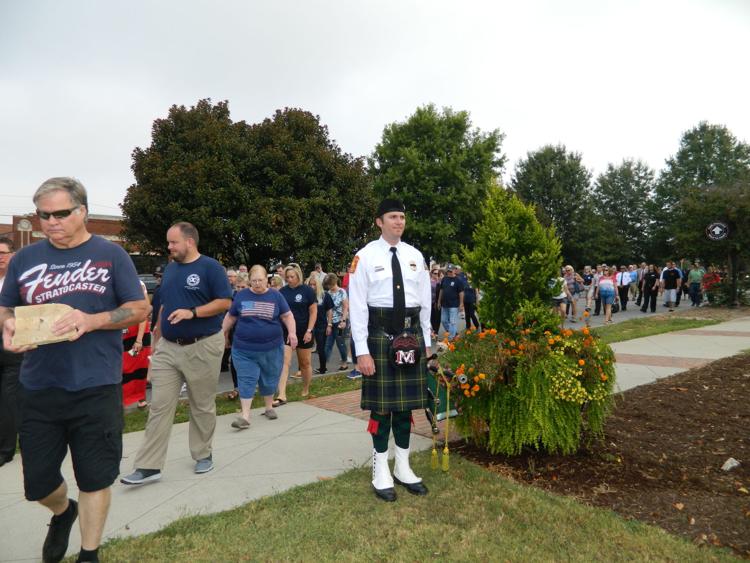 9-11 Memorial Walk (30).JPG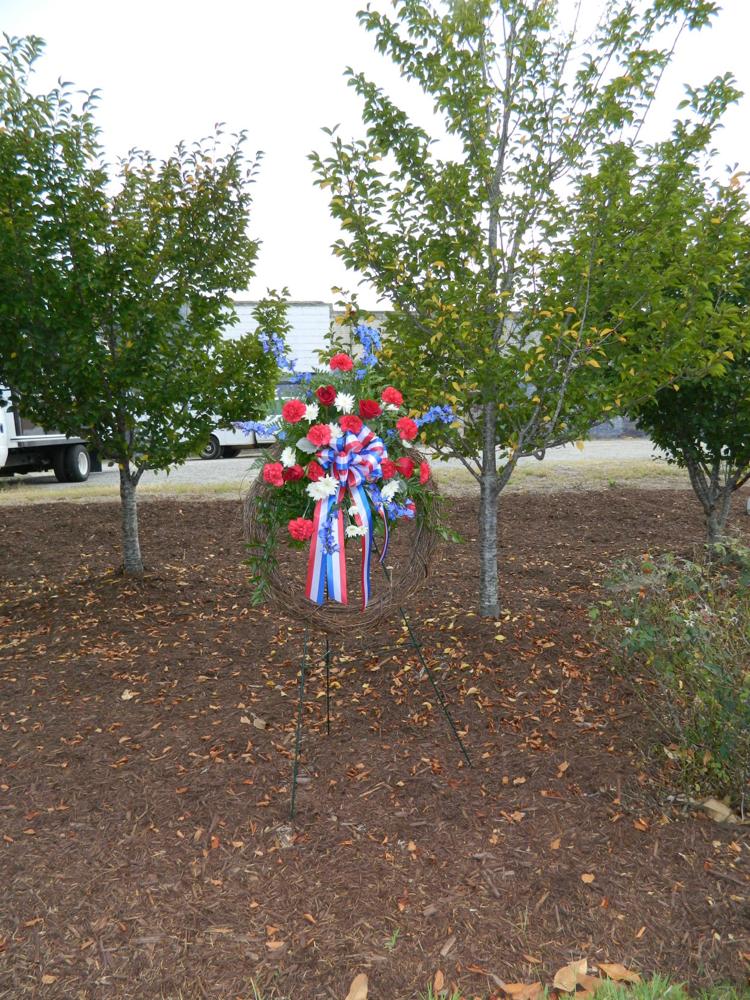 9-11 Memorial Walk (31).JPG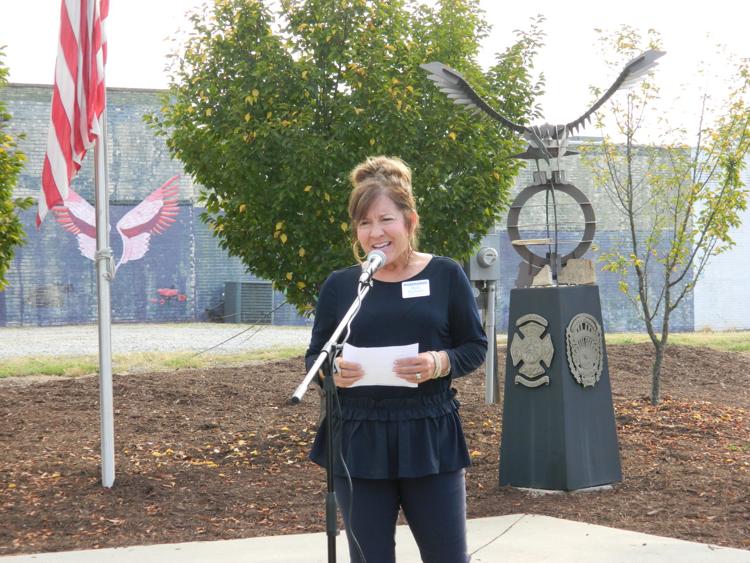 9-11 Memorial Walk (32).JPG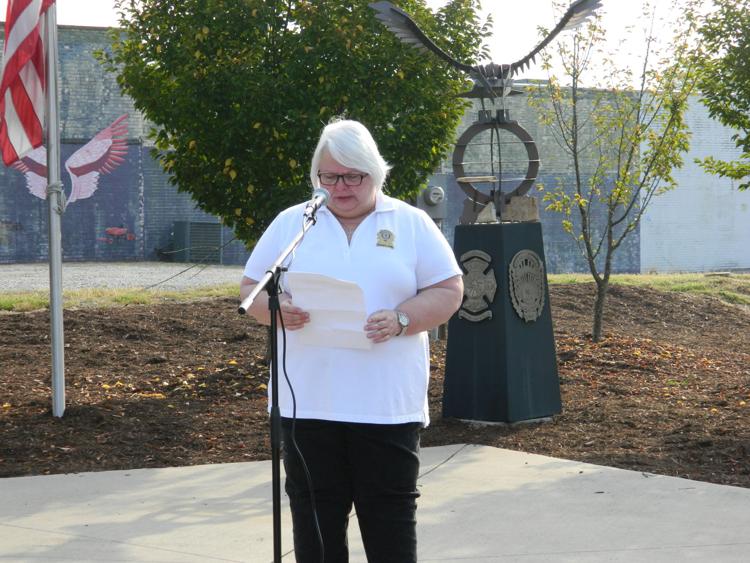 9-11 Memorial Walk (33).JPG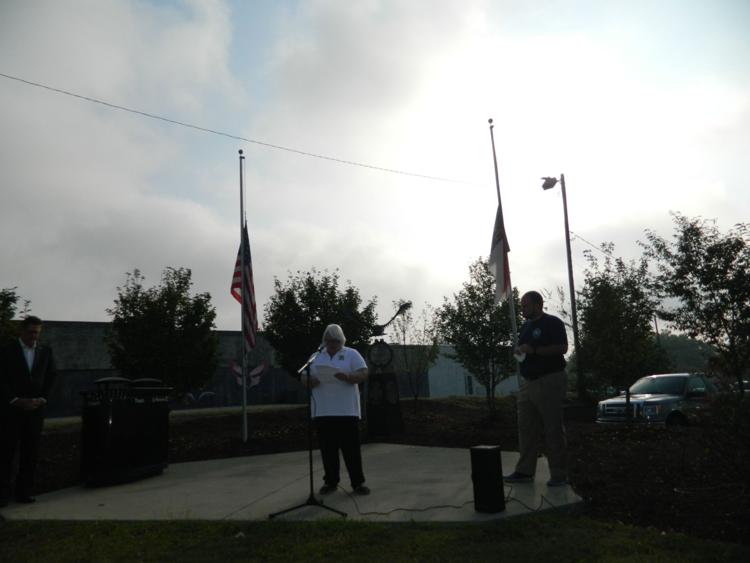 9-11 Memorial Walk (34).JPG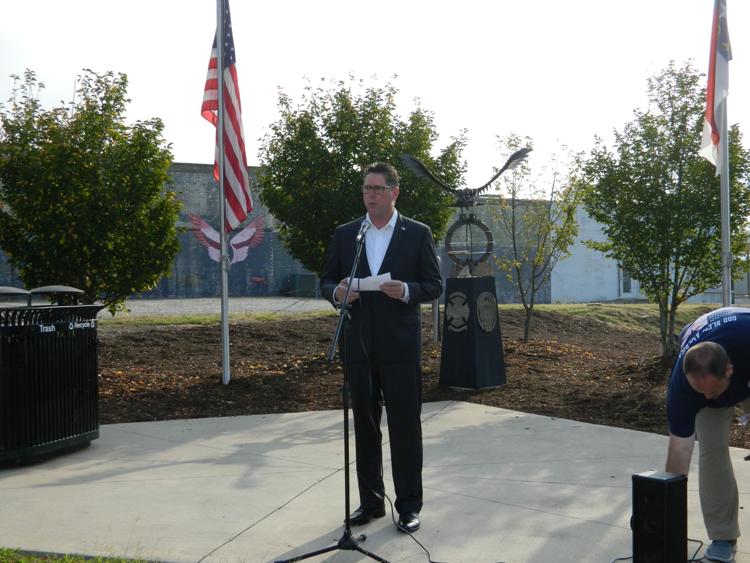 9-11 Memorial Walk (35).JPG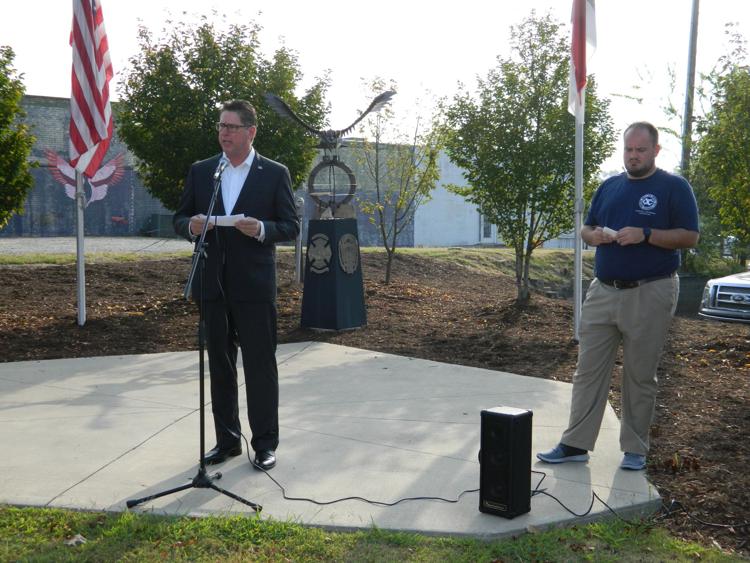 9-11 Memorial Walk (36).JPG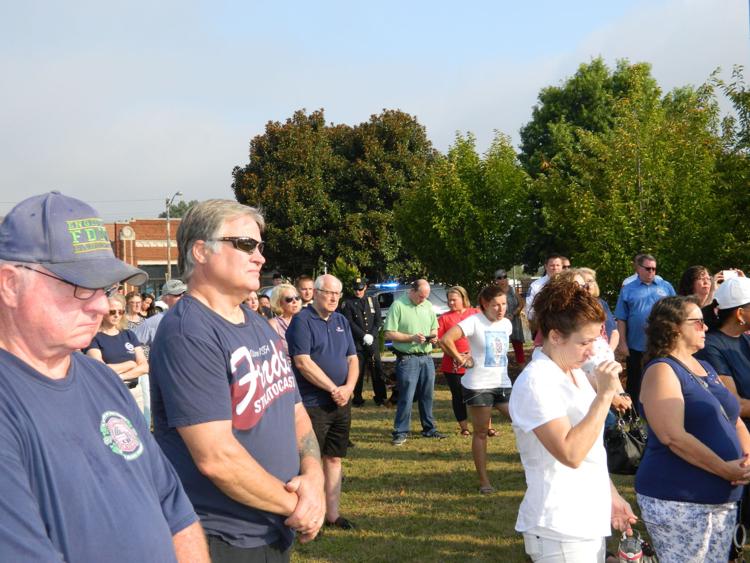 9-11 Memorial Walk (37).JPG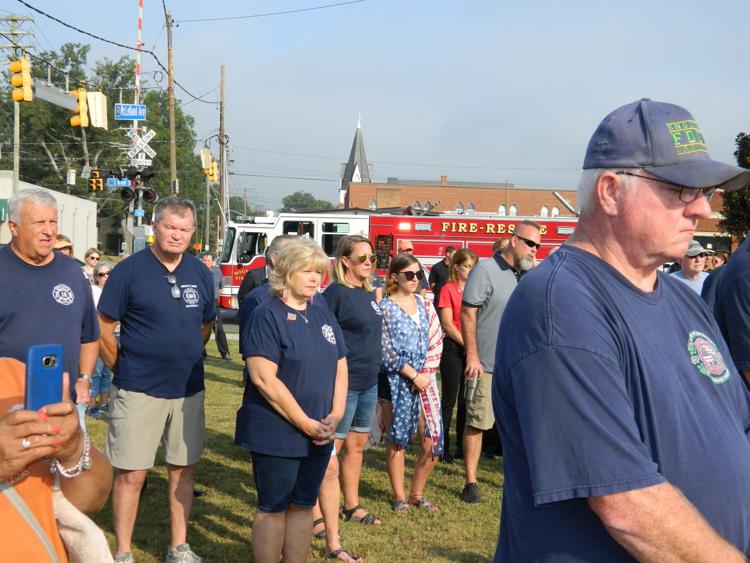 9-11 Memorial Walk (38).JPG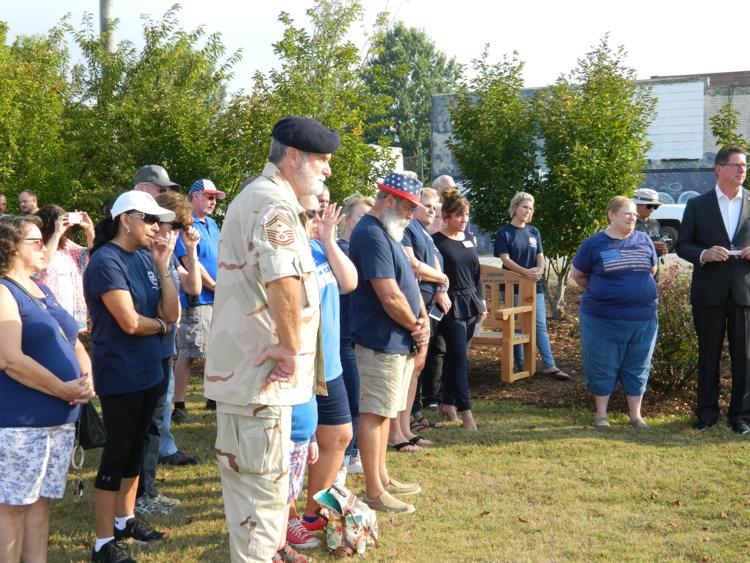 9-11 Memorial Walk (39).JPG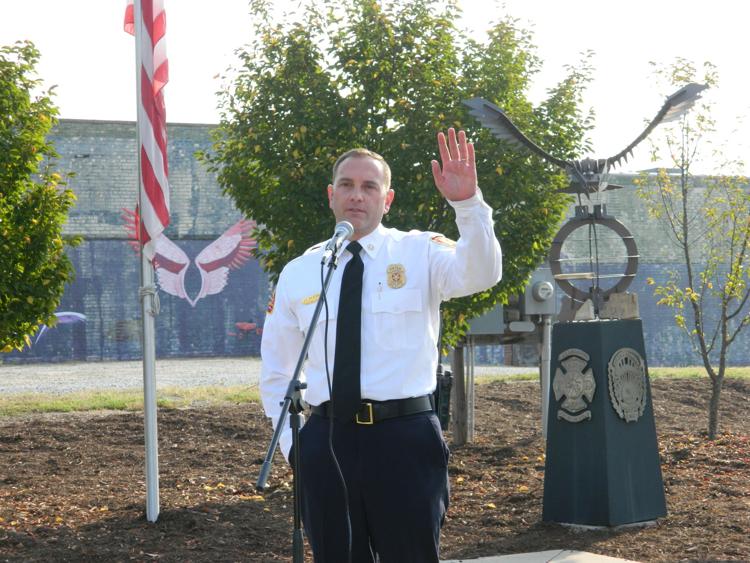 9-11 Memorial Walk (40).JPG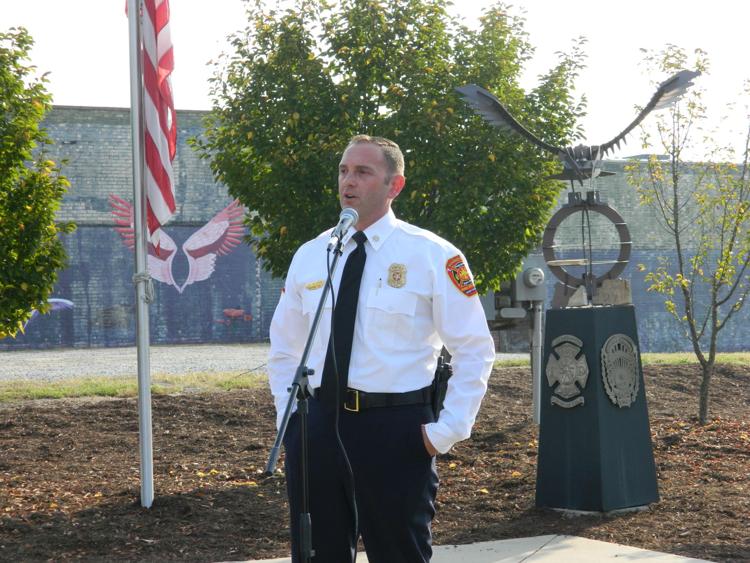 9-11 Memorial Walk (41).JPG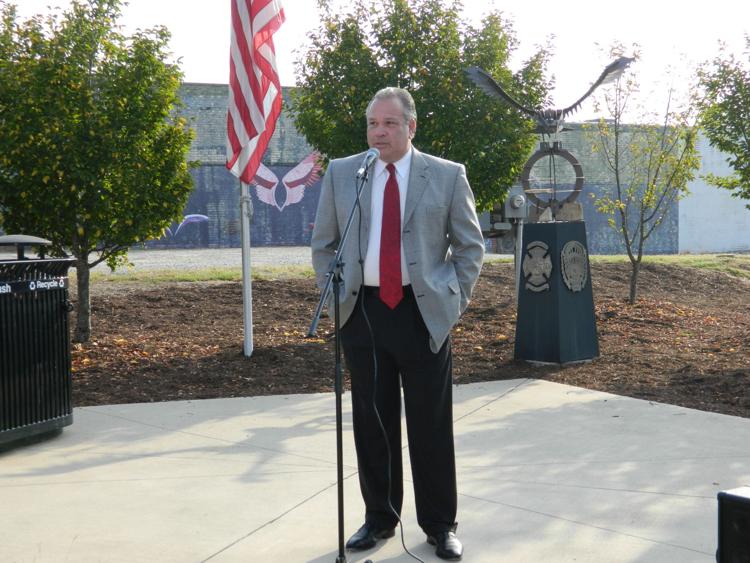 9-11 Memorial Walk (42).JPG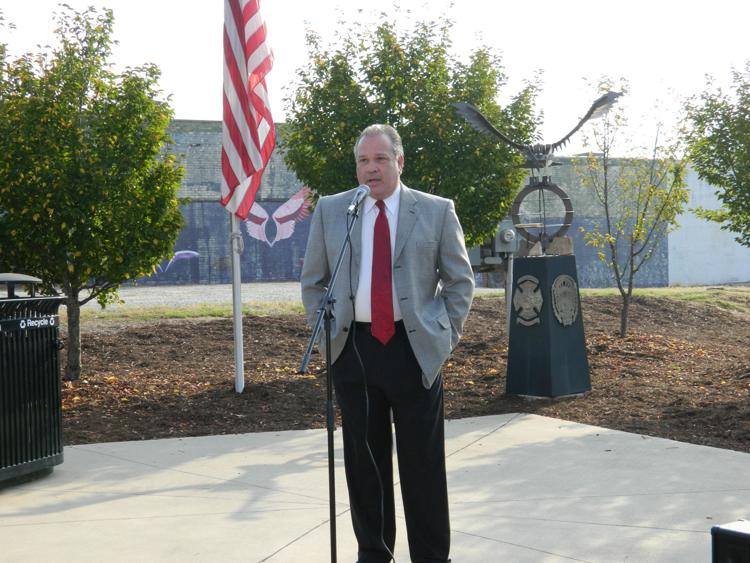 9-11 Memorial Walk (43).JPG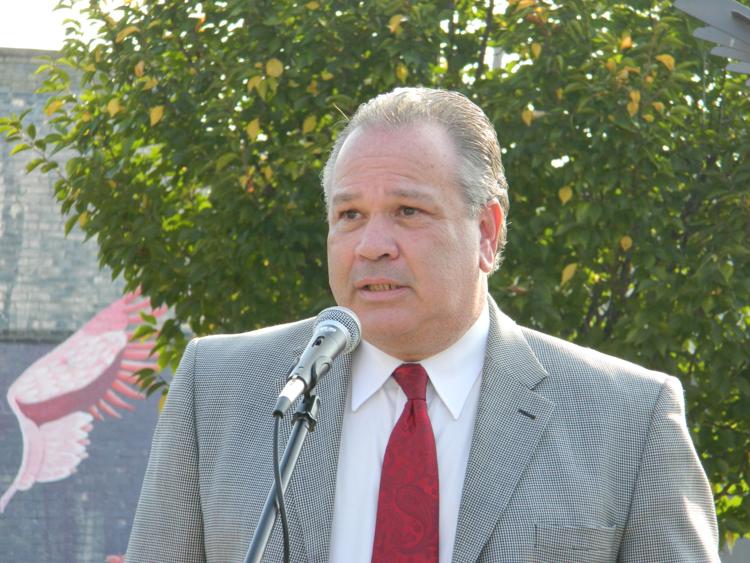 9-11 Memorial Walk (44).JPG
9-11 Memorial Walk (45).JPG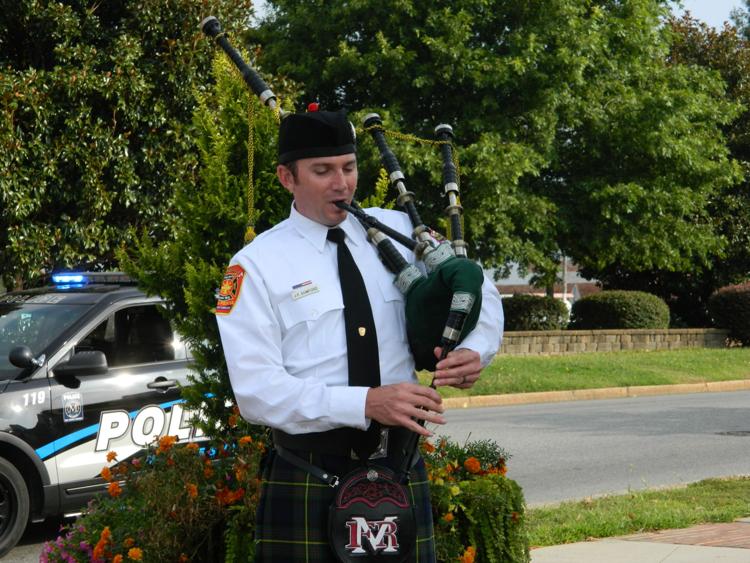 9-11 Memorial Walk (46).JPG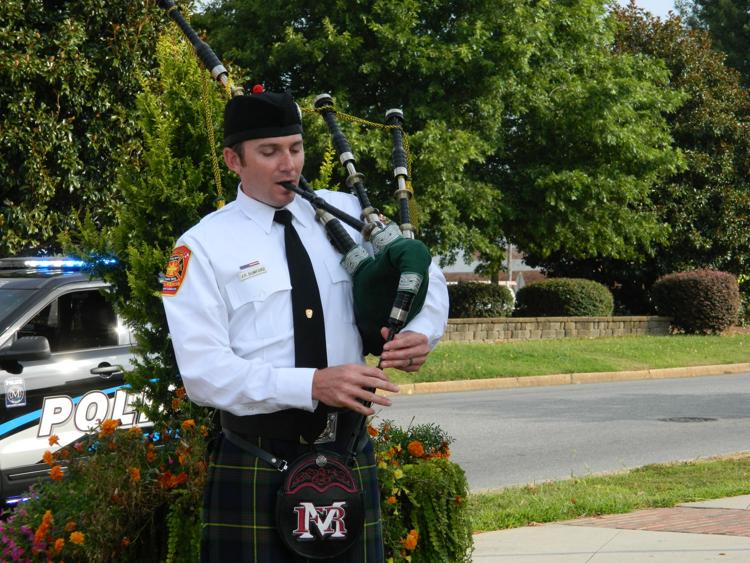 9-11 Memorial Walk (47).JPG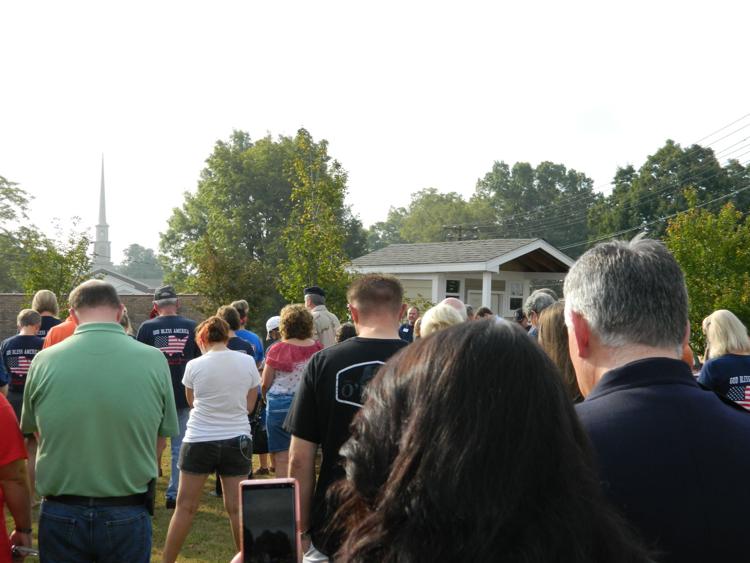 9-11 Memorial Walk (48).JPG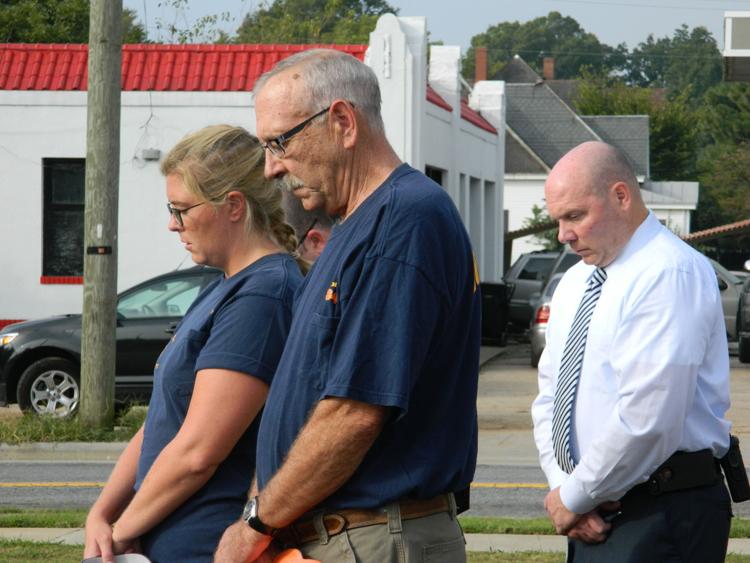 9-11 Memorial Walk (49).JPG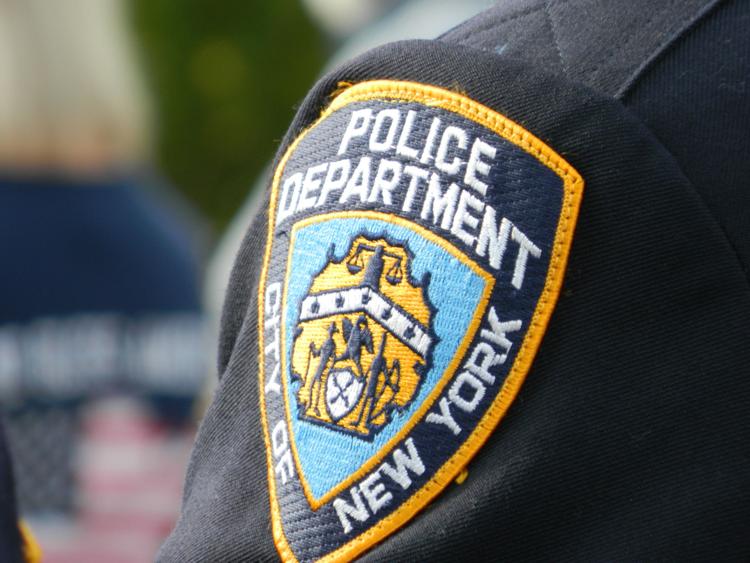 9-11 Memorial Walk (50).JPG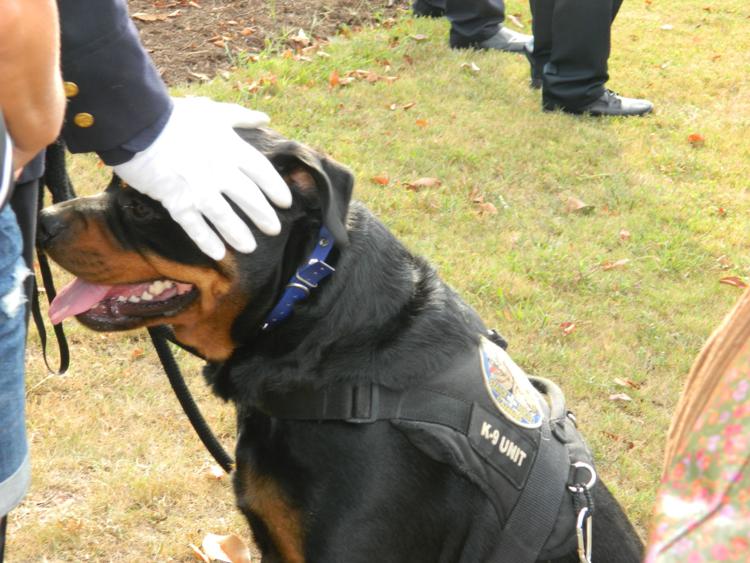 9-11 Memorial Walk (51).JPG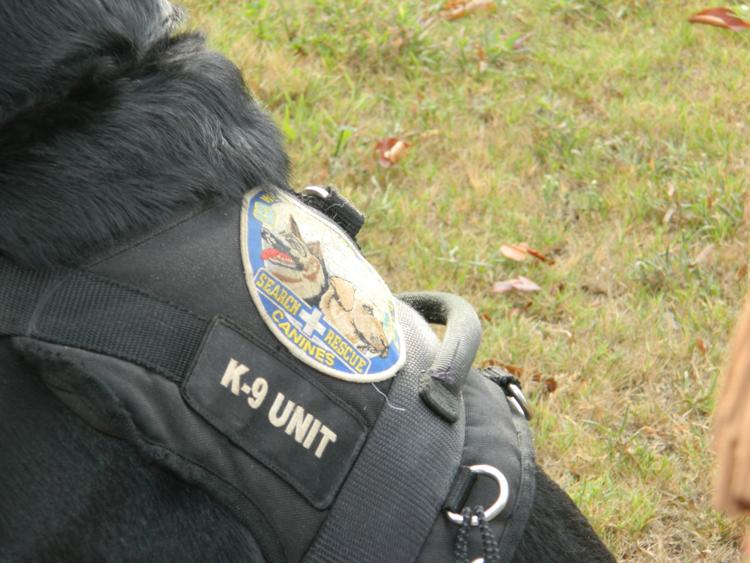 9-11 Memorial Walk (52).JPG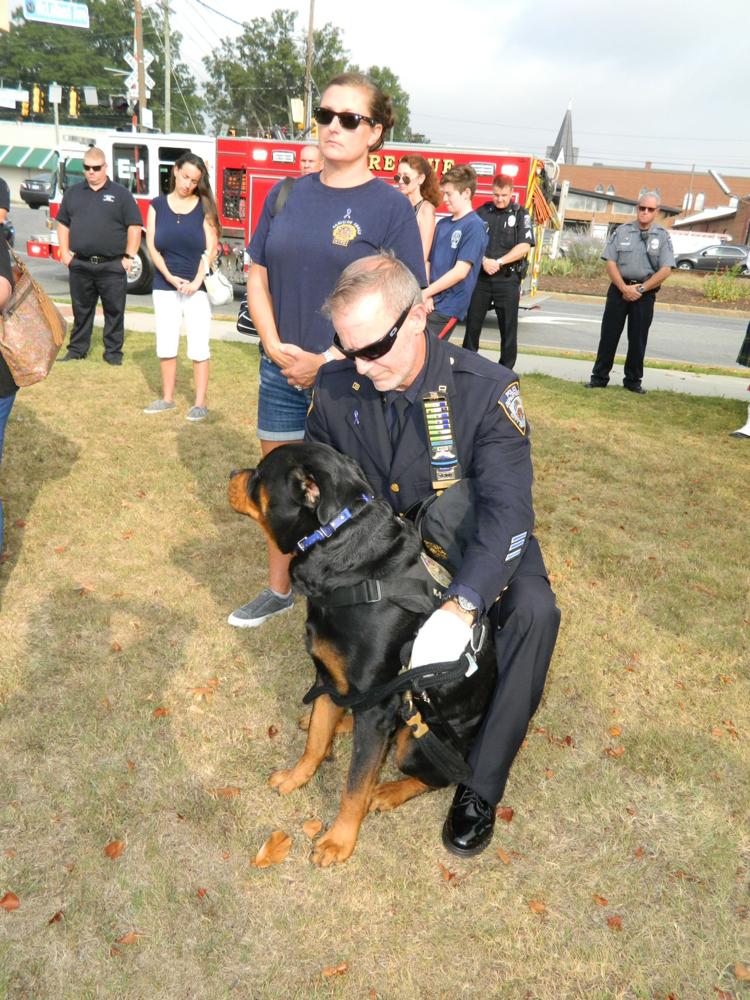 9-11 Memorial Walk (53).JPG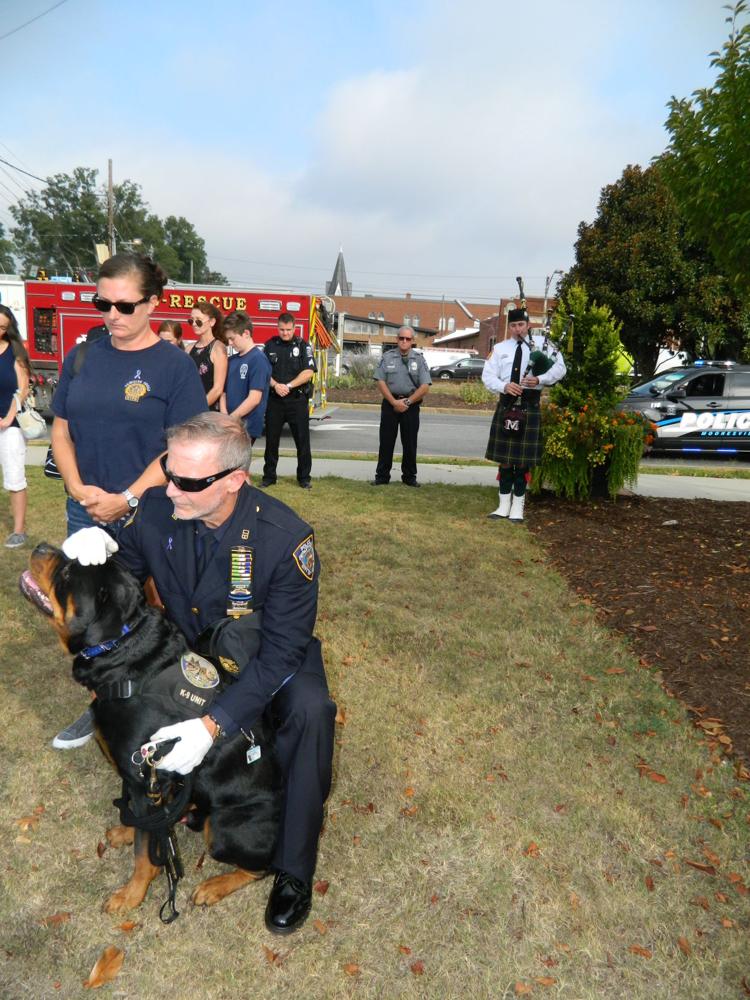 9-11 Memorial Walk (54).JPG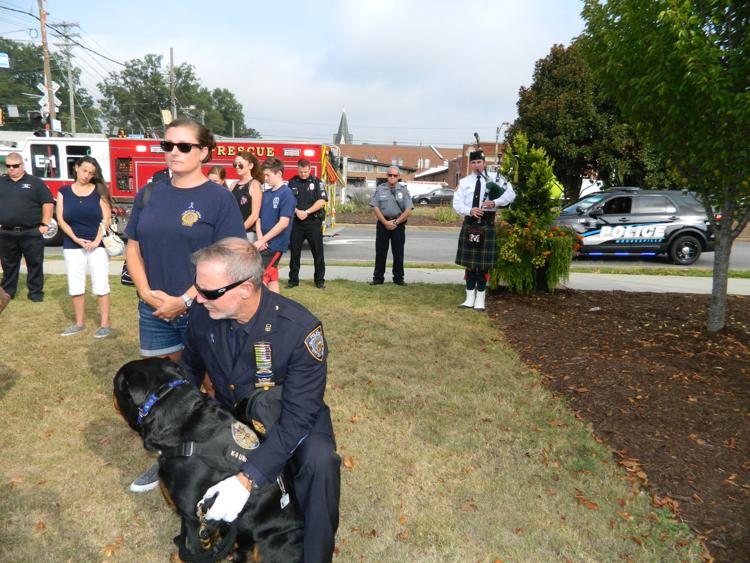 9-11 Memorial Walk (55).JPG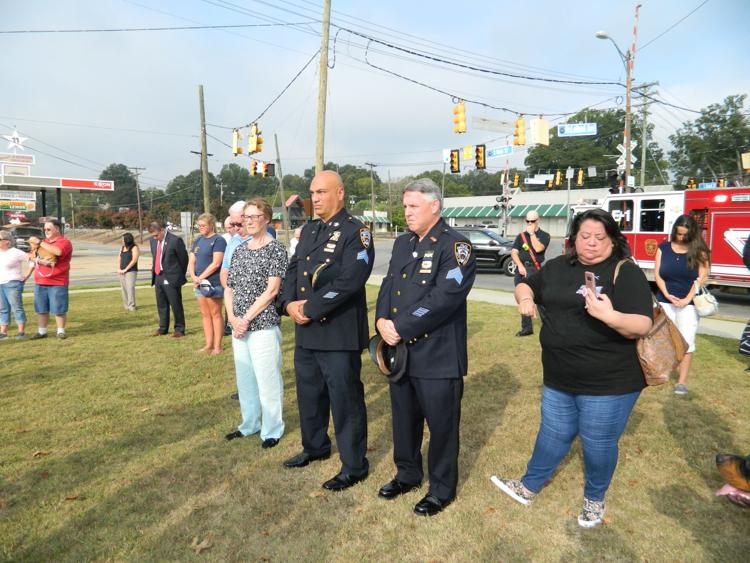 9-11 Memorial Walk (56).JPG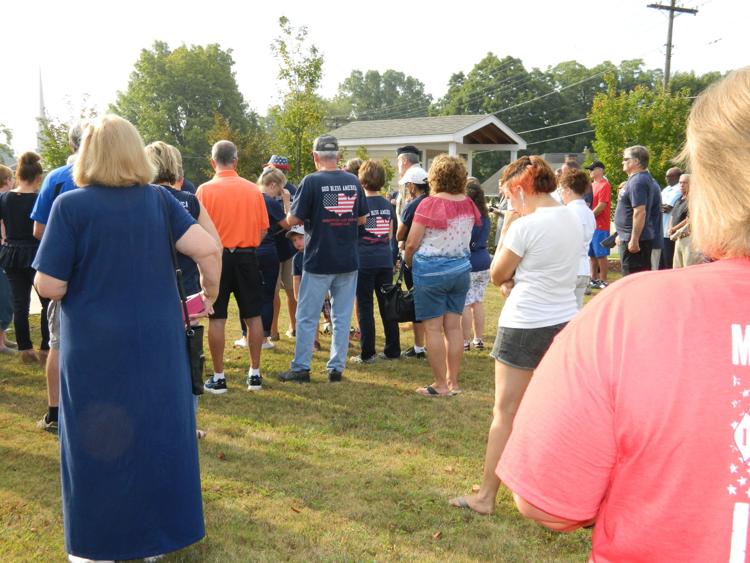 9-11 Memorial Walk (57).JPG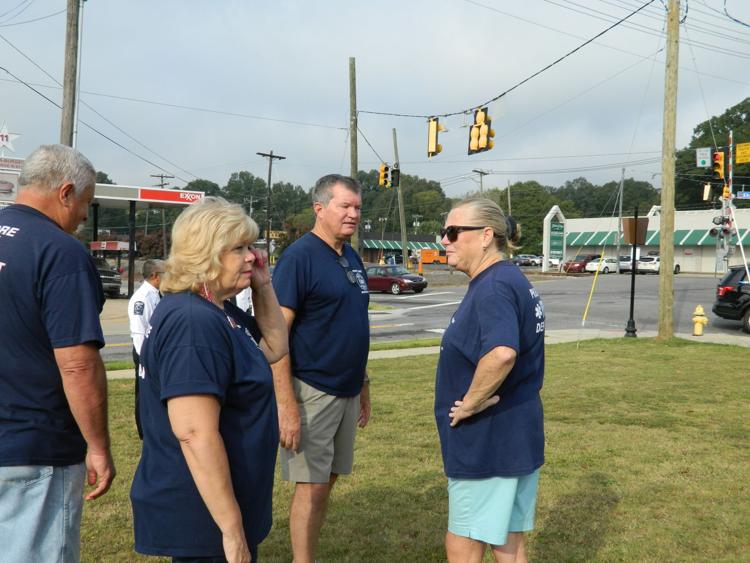 9-11 Memorial Walk (58).JPG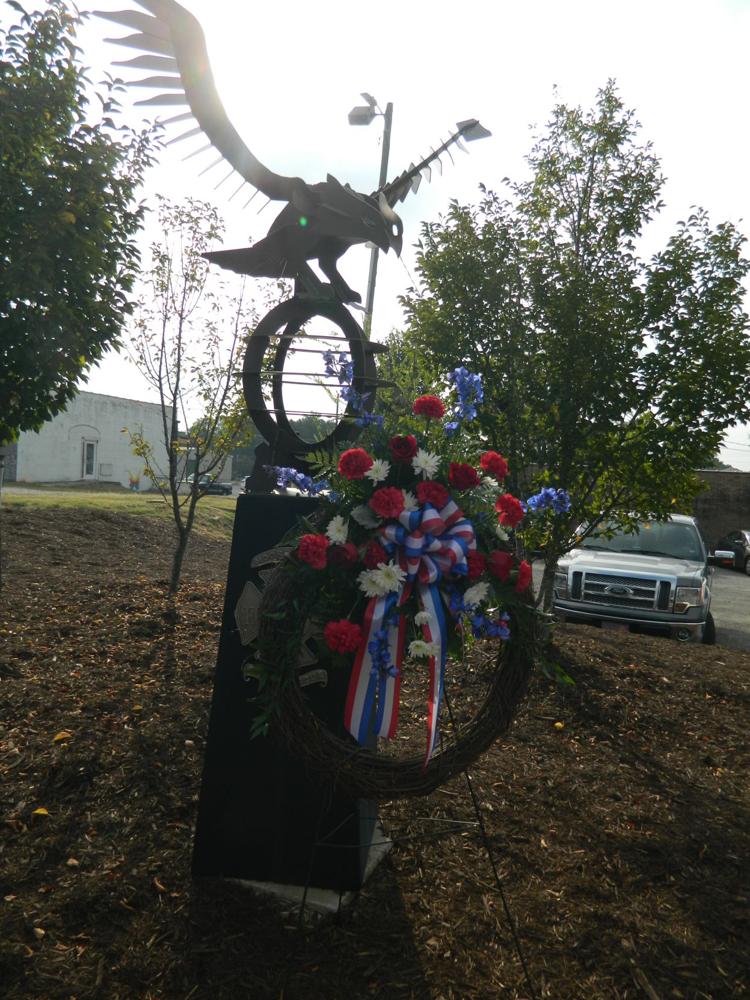 9-11 Memorial Walk (59).JPG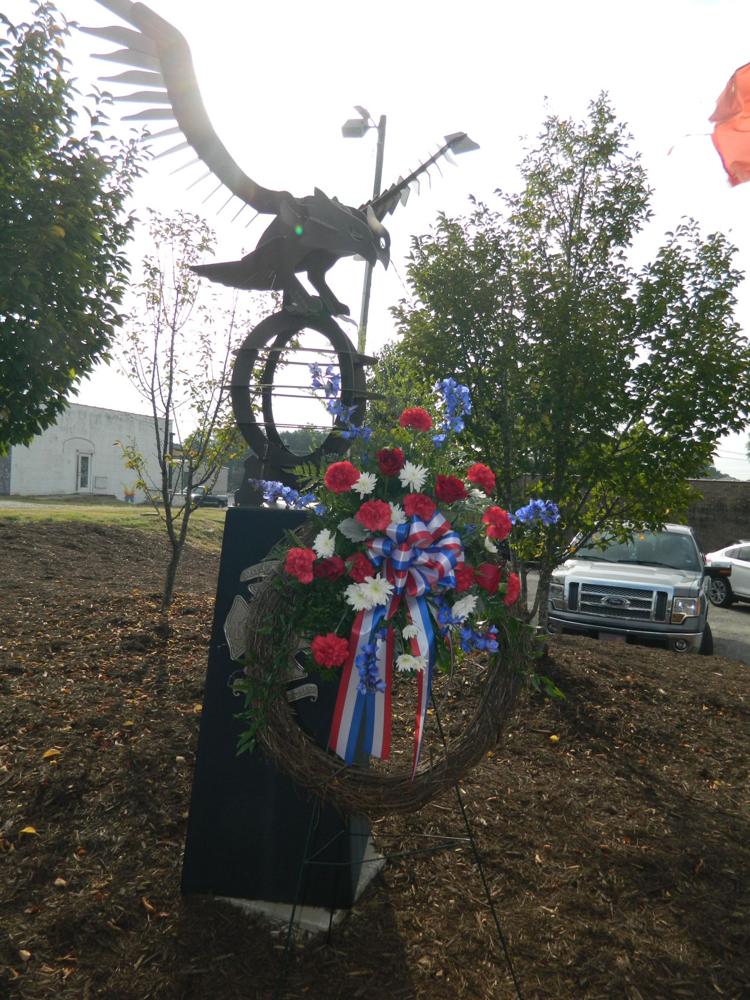 9-11 Memorial Walk (60).JPG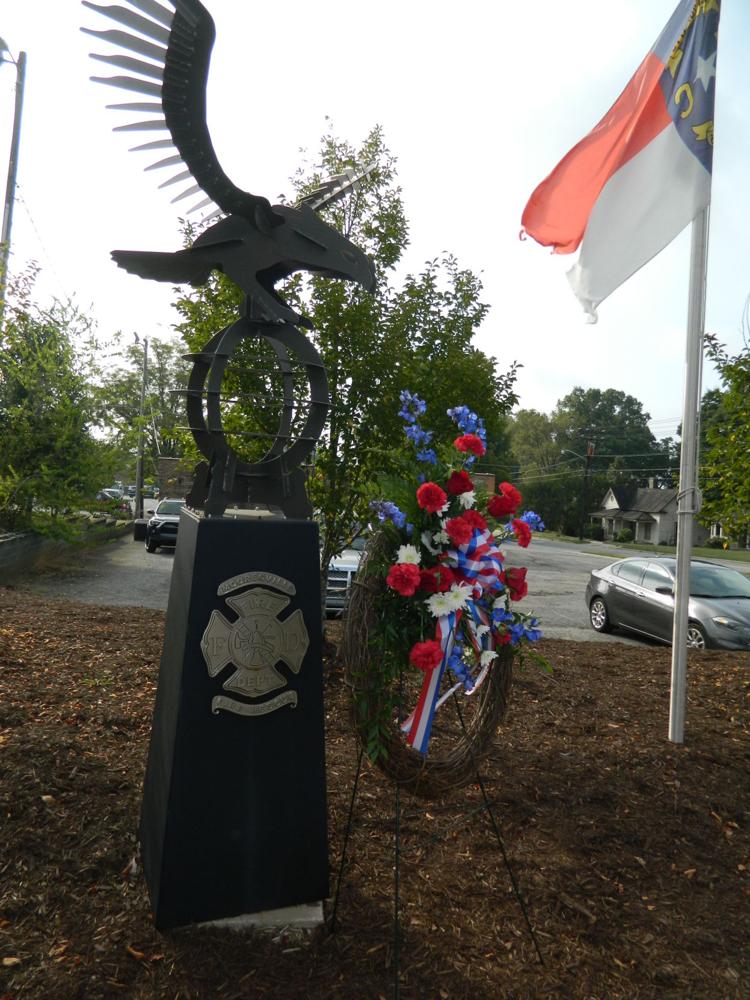 9-11 Memorial Walk (61).JPG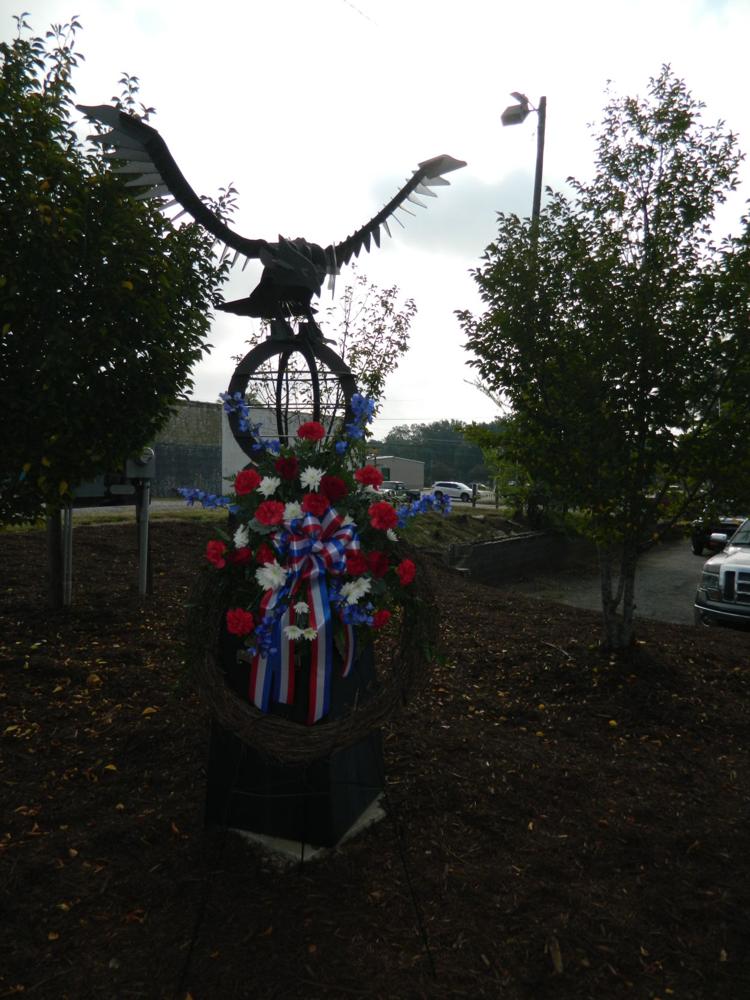 9-11 Memorial Walk (62).JPG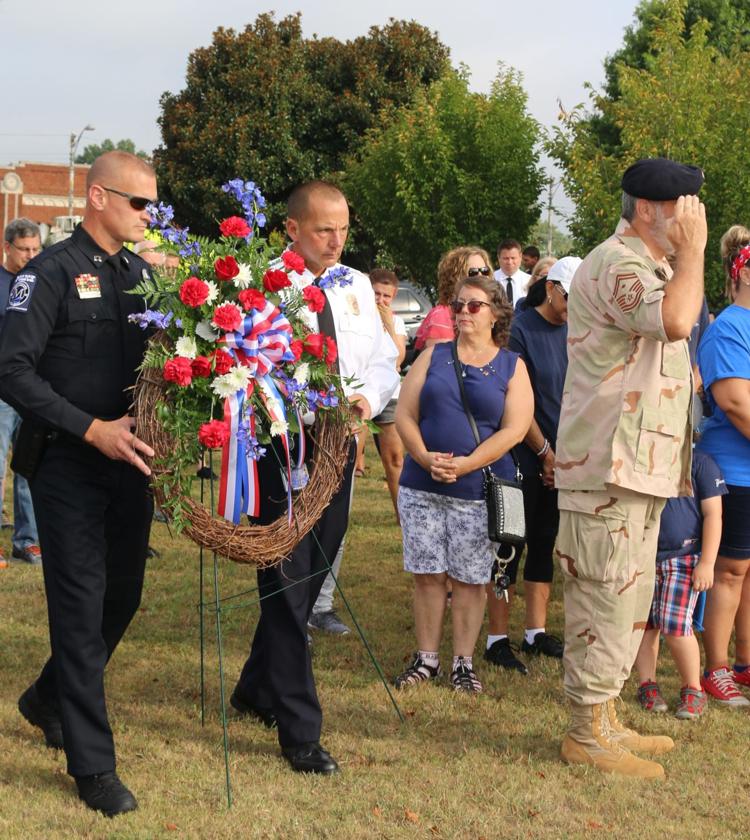 9-11 Memorial Walk (63).JPG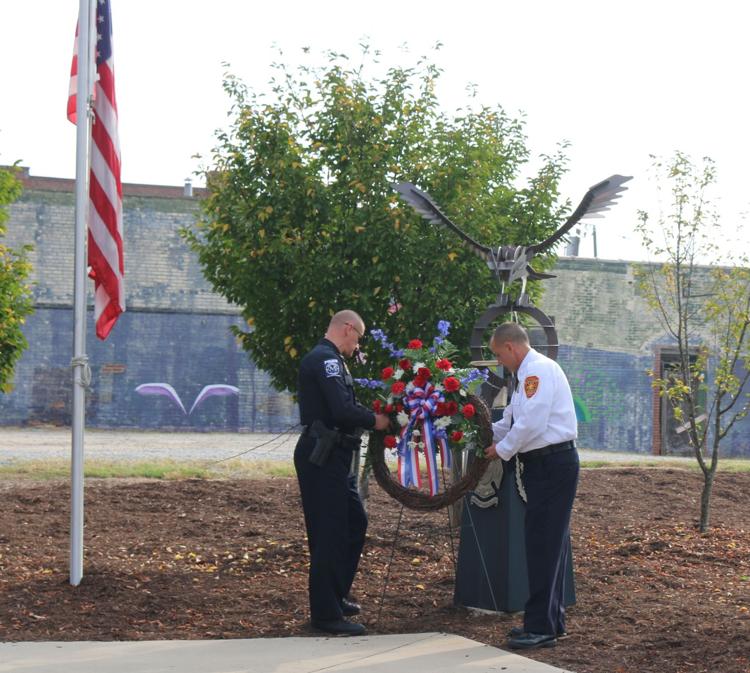 9-11 Memorial Walk (64).JPG