Little Helpers of Mooresville celebrated their fifth anniversary on May 19, and to celebrate they did just as their name states - they helped.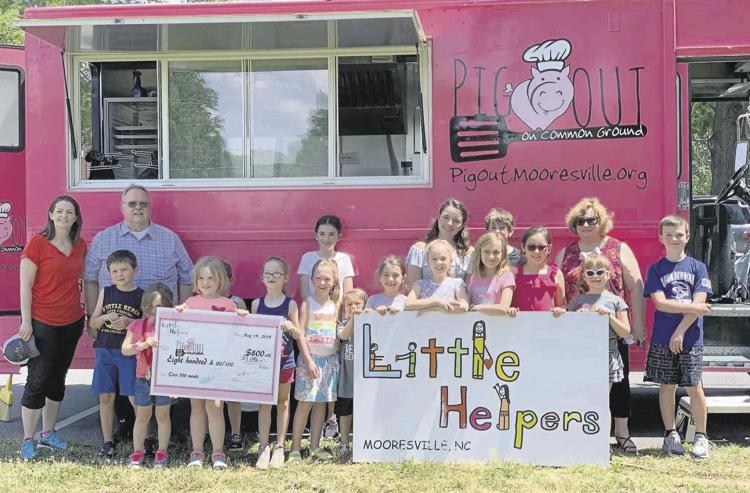 The group began their day in the small park located at the corner of McLelland Avenue and Main Street, Mooresville, as they planted flowers near the fire and police statue. Work continued as the group moved over to the Academy Street Park behind Southside Baptist Church. While there, they cleaned the playground, repainted some of the paving stones placed near the Kindness Closet and painted some new paving stones that were added. The group also restocked the Kindness Closet with basic necessities that are available for anyone in need.
During their anniversary event, the Little Helpers presented a check to Pig Out Mooresville, which, according to its website, is a food truck that began as "a vision of three churches – West, Faith and St. Paul's UMC – to work together, breaking the racial divide and to combat hunger."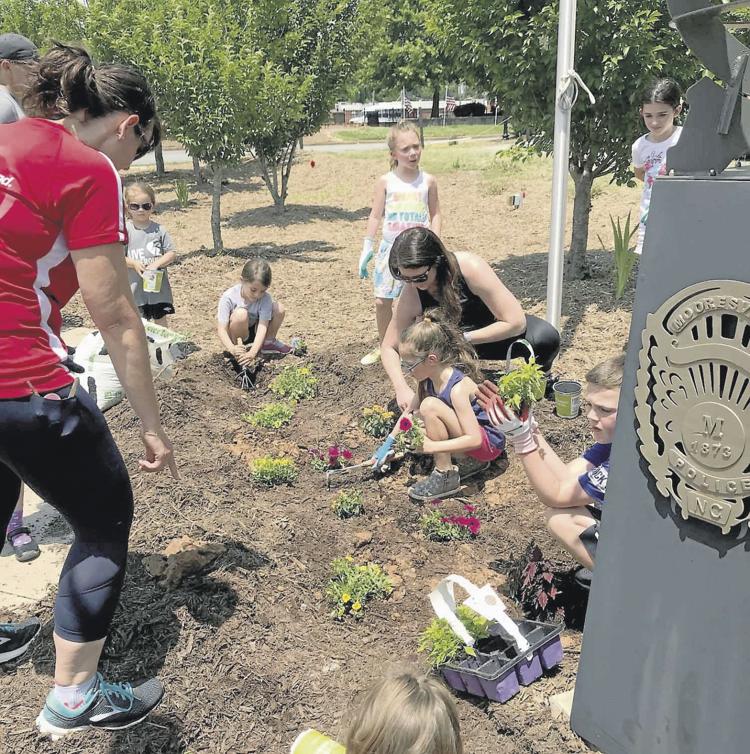 Having set a goal of raising $800 for the food truck, the children collected change and not only met their goal, but surpassed it and were able to present $1,088.44 during the celebration to Cathy Blevins, volunteer coordinator of Pig Out Mooresville. This amount will pay for 750 meals prepared by the food truck's volunteers.
"We have helped at Pig Out Mooresville a couple of times and it has been very rewarding for all of us," said Anne Mautner, coordinator of the Little Helpers in Mooresville. "Little Helpers of Mooresville learned that a small amount of change can add up to make a huge difference!"