Kelley Earnhardt Miller doesn't shy away from discussing the difficult relationship she had with her late father and the hard work she put in to become a successful businesswoman.
Miller, the daughter of the late Dale Earnhardt Sr., writes about that relationship and her efforts to spearhead JR Motorsports in her new book "Drive: 9 Lessons to Win in Business and In Life."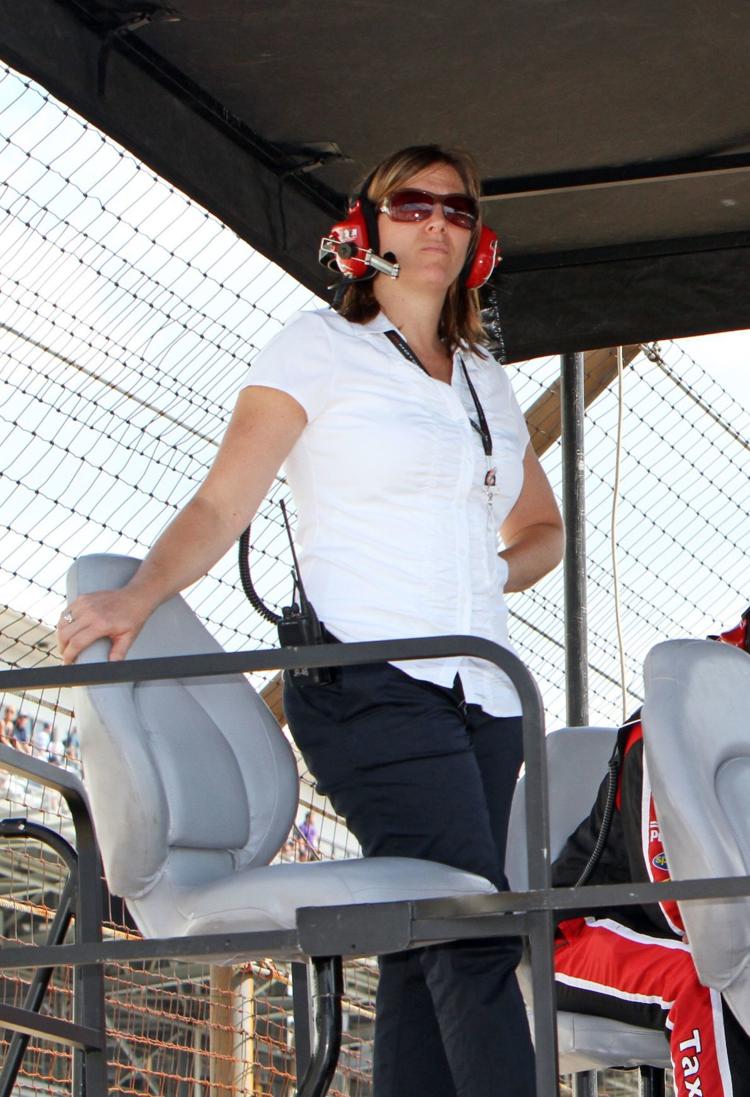 Miller said the idea of writing a book came when she was meeting with the publisher of her brother, Dale Jr.'s, book. She mentioned she had several stories she'd like to tell, and the publisher said "let's make it happen."
Paired with writer, Beth Clark, Miller said she decided to write about what she knew best, business. Still, she said she knew she needed to talk about the role her strained relationship with Dale Sr. played in her life.
And, she said, she knew some NASCAR fans might be shocked by her revelations about her father. In the first few chapters of her book, Miller writes about her childhood and the close relationship she and Dale Jr. shared.
She said that's what made her father's fatal crash at Daytona more heartbreaking. She'd given birth to her first child in September 2000, and he was enamored with his granddaughter, Karsyn. Miller writes she hoped that would be the start of a new chapter between them. When he died in February 2001, she writes, they had not spoken for three weeks.
She said she knows reconciling the man many admired on the track with her dealings with him as a father is difficult.
Later, she said, therapy helped her deal with the unresolved issues between her and her father as well as to allow her to use those experiences in raising her children. "I realized I didn't want to continue the cycle," she said.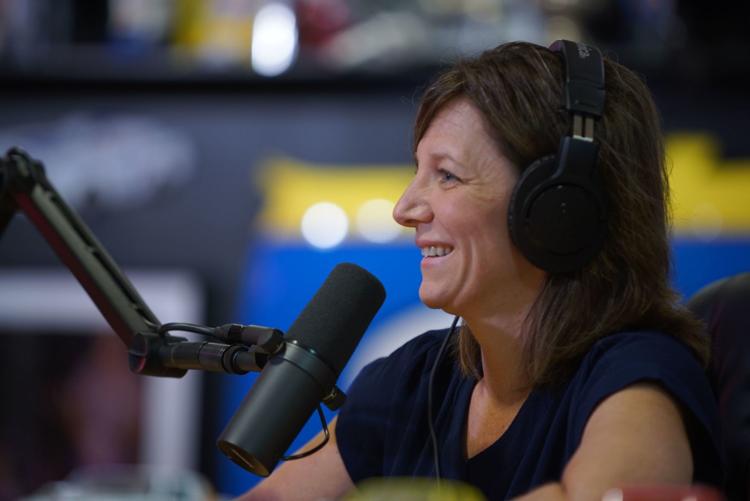 That's why, she said, she strives to maintain a balance between work and family life, and it's something she encourages her employees to do as well.
Miller said she knows her maiden name opened doors but it was her own hard work and sense of responsibility that made the difference once she got in the door. In "Drive" she writes about her own experiences as a woman in a largely male-dominated profession. Miller said she treats the people she works with with respect and doesn't expect them to do anything she's not willing to do herself.
In "Drive," she also writes about the closeness between her and her brother. And that led her to leave a high-paying job to manage her brother's career and assets. She describes feeling that she was her brother's protector at an early age. She even opted to go to military school when her father sent Dale Jr. there. She spent the second half of her freshman year in high school and all of her sophomore year there to look after Dale.
Miller said they still have that close relationship, although in a different way since both are adults and married with children.
"As we go through seasons in life, there have been changes," she said. The two are still as close as ever, but in a different way than when they were younger, Miller said.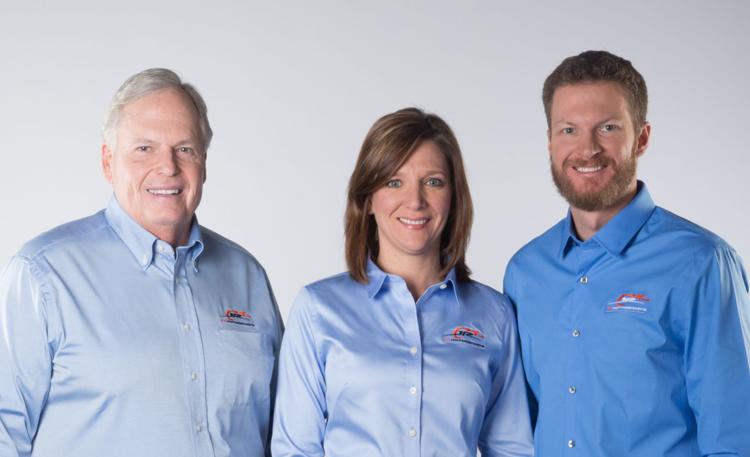 While she did see the hard work she put into writing this book come to fruition in 2019, Miller said, the year presented challenges. The Earnhardt siblings lost their mother, Brenda Jackson in April, and a few months later, Dale Jr., his wife, Amy, and their daughter, along with crew members, survived a fiery plane crash in Bristol. Miller said as she traveled to Bristol, it was an hour-and-half of nerve-racking emotion.
"2019, I was ready to kiss it goodbye," she said.
Miller said writing this book was therapeutic but she also hopes to convey some of the lessons she's learned in the business world and encourage readers to do the same in their own lives. Miller's book is available through Amazon and kelleyearnhardtdrive.com.