The grief on the face of Mooresville Mayor Miles Atkins reflected the emotions of an entire community as it began dealing with the loss of a police officer.
Jordan Harris Sheldon, 32, died at Carolinas Medical Center, shortly after being shot after making a traffic stop in Mooresville late Saturday night.
Atkins joined Mooresville Police Chief Damon Williams in a briefing late Sunday morning to talk about Sheldon, a six-year veteran of the Mooresville Police Department. Sheldon, a canine officer, was shot and killed late Saturday night on West Plaza Drive.
Atkins wiped away tears as he talked about Sheldon's death.
" Mooresville, of all places, how can this happen," Atkins said.
Atkins said he could think of only one word to describe his feelings. "Devastated," he said. "That's the only word I can really think of to describe how some of us are feeling in the community."
MPD Chief Damon Williams also expressed grief at Sheldon's death.
"We're sad. We're hurt," he said.
Williams identified the man who they said shot and killed Sheldon.
Michael Yovany Aldana, 28, of Mooresville, was found dead inside an apartment near the shooting scene. He died of a self-inflicted gunshot wound, Williams said.
Sheldon, who was accompanied by his canine partner, Ramon, stopped a vehicle shortly after 10 p.m. Saturday, Williams said. He was shot and the suspect fled the scene, Williams said.
A manhunt, involving several different agencies, ensued. It was discovered he was possibly in a nearby apartment and the MPD Special Response Team went into the apartment, Williams said. Aldana was found dead, he said.
The dog was not injured and he was retrieved by another officer, Williams said.
He said all the MPD officers wear body cameras, and looking at the footage from Sheldon's camera as well as from that of responding officers will be part of the investigation. The N.C. State Bureau of Investigation is handling the investigation, as is standard with all officer-involved shootings, Williams said.
Williams said Aldana was known to police.
What prompted the shooting is unknown, Williams said.
For now, he said, the department and community are struggling to understand Sheldon's loss.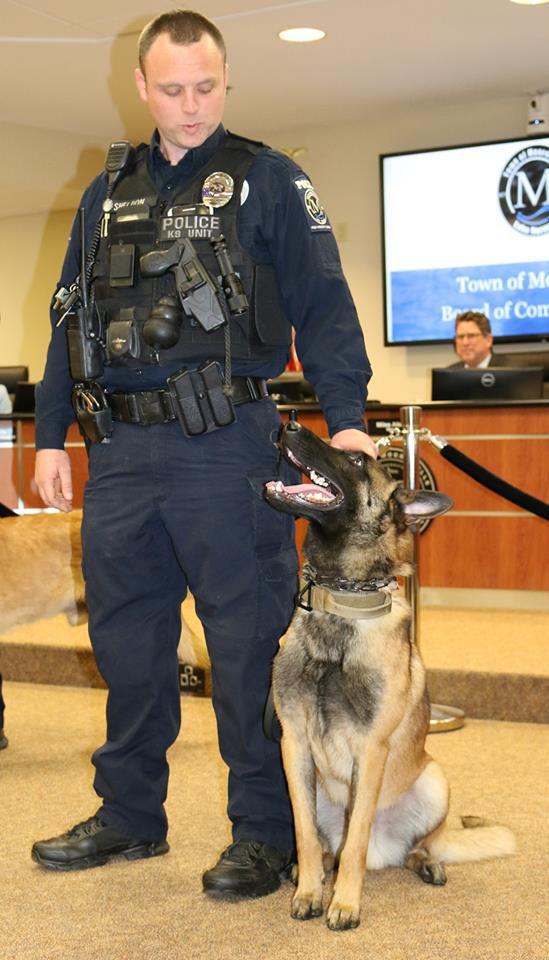 " Getting a call like I got last night is one of those you fear as a police chief," he said. "Last night we lost one of our brothers in arms … It's going to be a difficult week for us … You can't prepare for what we're experiencing emotionally."
He said the community is in mourning but the MPD has received an overwhelming amount of support from across the state.
"I've talked to about half the chiefs in North Carolina," he said.
Williams also thanked agencies for stepping in and helping with calls in the aftermath of the shooting.
He said the Iredell Sheriff's Office and North Carolina Highway Patrol both stepped in to handle calls, and he received offers of assistance from several nearby police departments, including Statesville.
Iredell Sheriff Darren Campbell said deputies answered calls for Mooresville from shortly after the shooting until around 6 a.m.
Campbell said it was a difficult duty but he and Williams wanted to make sure the community was safe and the suspect was apprehended.
"Our hearts, thoughts and prayers go out to them," Campbell said Sunday afternoon.
Atkins said the community is coming together to support the MPD and to mourn Sheldon.
"We're a strong community," he said.
A man who understands what the community is dealing with drove up from Marion, South Carolina, to offer support.
The Rev. Raymond Johnson said he's accompanied his wife to Mooresville on business and was always treated warmly. "This hit me so hard," he said.
He said he knows how the community is feeling. His community experienced the loss of two officers.
" It hurts," Johnson said.