CONCORD – At just four weeks old, Noah Ballard was diagnosed with Anchondroplasia, a bone growth causing dwarfism.
People with dwarfism often don't grow to be taller than 4 feet, 10 inches.
In a card distributed by Traci Ballard, Noah's mother, called "Understanding Dwarfism," it says dwarfism is not an intellectual disability; the word "midget" is highly offensive; there are more than 200 different types of dwarfism; there is an estimated 30,000 people in the United States with dwarfism; and 80 percent of little people are born to average-sized parents.
Noah is a normal child, a 9-year-old rising fourth grader at Weddington Hills Elementary School, who loves baseball, macaroni and cheese and Avengers-End Game.
He's fearless, which is why his family calls him "No Fear Noah."
Noah recently returned from Chicago with his family where he had the trip of a lifetime, all courtesy of Dream on 3, a Charlotte-based nonprofit organization that makes sports dreams come to life for children with life-altering conditions.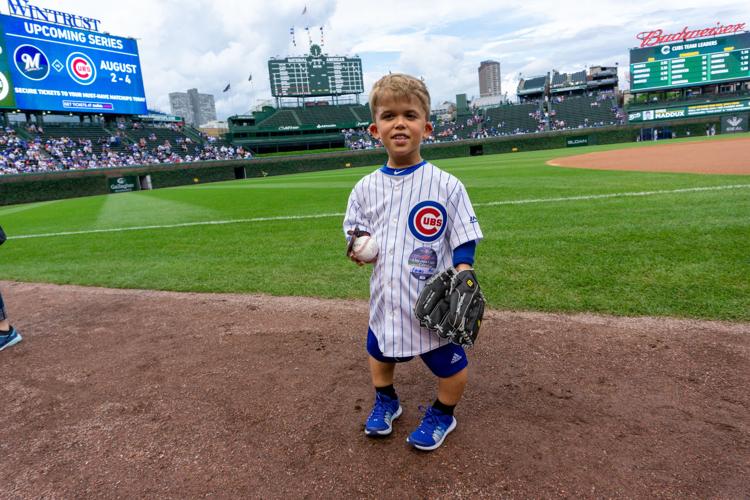 The red carpet was rolled out for the Ballard family, but the highlight was meeting Noah's favorite ballplayer, Chicago Cubs first baseman Anthony Rizzo.
"It's a good sport because you can learn something from it," Noah said. "You can learn respect, hustle, loyalty and how to do many things."
The dream trip to Chicago, starting June 23 and ending June 26, was not the goal.
The mission is to educate and spread awareness about dwarfism.
"Just being aware that people are different," said Chad Ballard, Noah's father. "It doesn't matter what size or shape. In society, a lot of people use the "M" word, which is very derogatory. Why you have to put a label on it? Just call them by their name. That's Noah. That's who he is."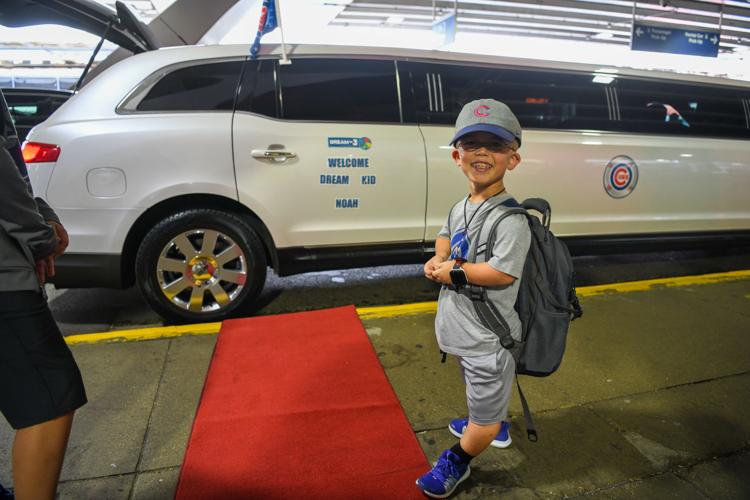 At school, in the stores, out in public, the Ballards would sometimes be the talk of the town.
Most people in Concord know Noah, in an affectionate way.
There were those who don't know about dwarfism and just needed to be instructed.
"Noah can do anything he puts his mind to, but may just need a step stool every once in a while," said Traci Ballard, Noah's mother. "We feel, as parents, to make the public more aware of dwarfism. We don't want to go to the store and get pointed at."
Noah's favorite sport to play is baseball, but sometimes can't find enough endurance to run the bases. But to get involved, he became a bat boy for his brother Matthew's travel team.
Even then, Noah couldn't escape the harassment.
"There were times, Noah's not playing, but he's warming up. The other teams would start pointing and make comments and our team would get upset," Chad Ballard said. "It's rude to stare and point. If you want to know something, we are approachable. Just ask."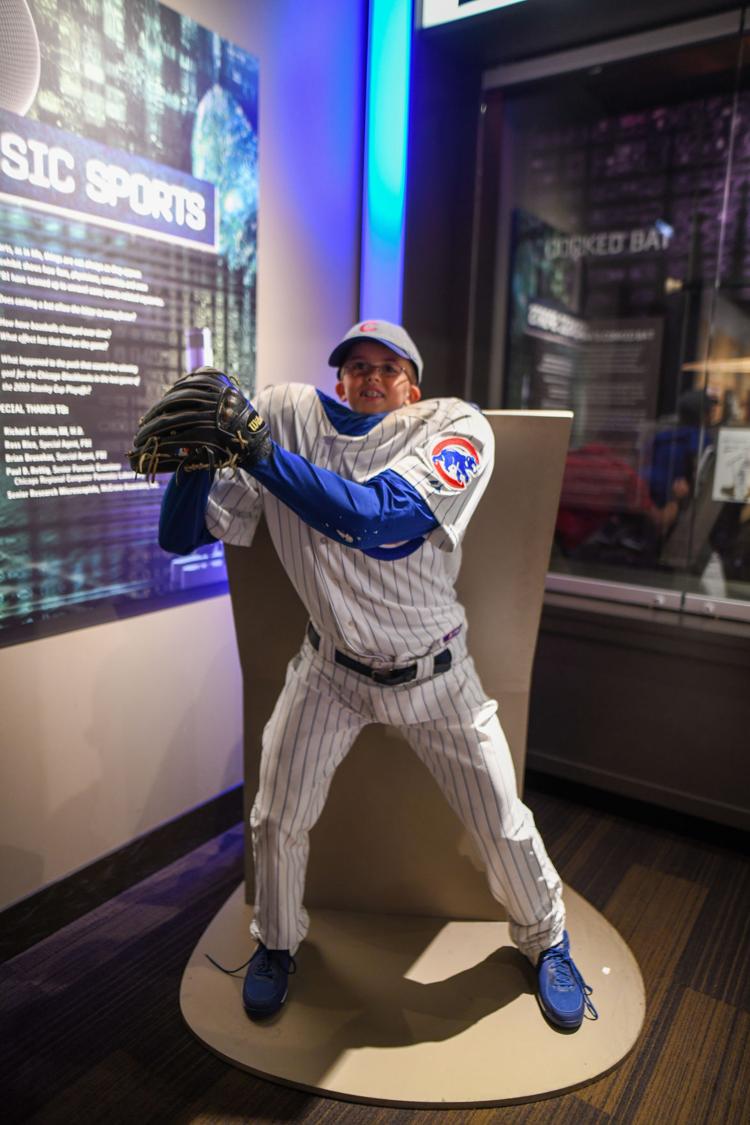 Noah's family has made a push to make people aware of dwarfism, beginning at his school.
Dwarfism Awareness Month falls in October, the same month Billy Barty, the founder of Little People of America, was born.
Because Noah had gawkers and other kindergarten classmates making snide comments, his parents promoted Dwarfish Awareness Day, the second Friday in October, at Weddington Hills, which school officials supported.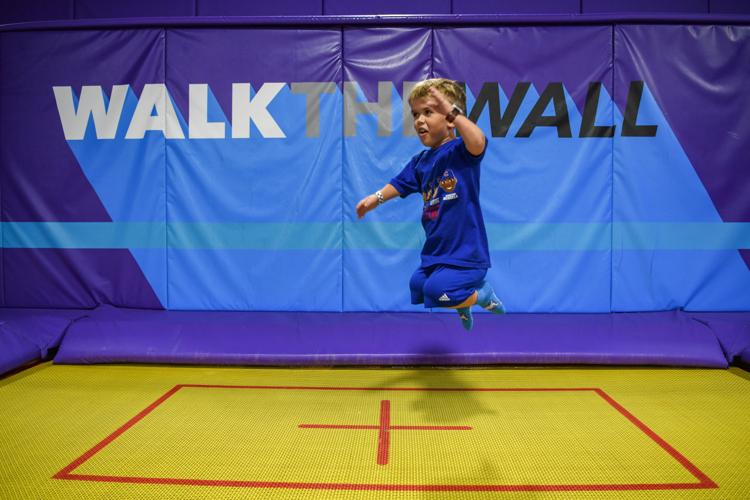 The day often consists of children and faculty wearing green and a speaker initiates awareness of dwarfism.
Then, last October, on Dwarfism Awareness Day, Noah was told by Dream on 3 that he had a wish coming his way.
After deliberating, Noah told his family he wanted a trip to Chicago, attend a Cubs game at historic Wrigley Field and meet Rizzo.
"They reached out," Chad Ballard said. "They wanted to do something to make (Noah's) dream a dream come true, knowing the challenges he is going to face throughout the next few years."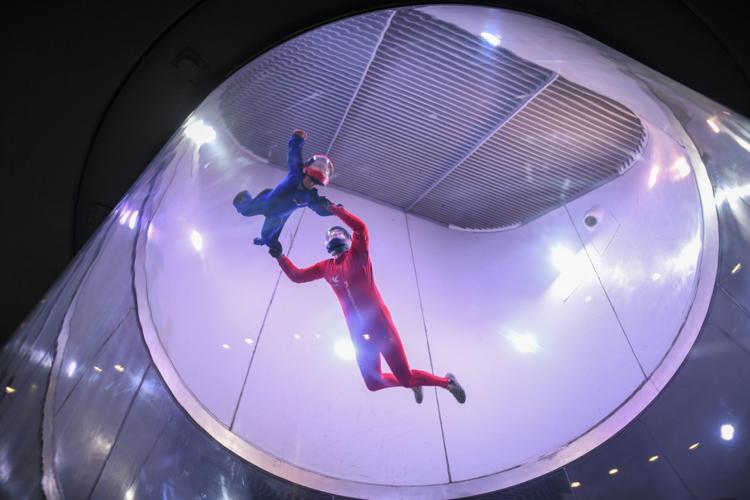 The family was escorted in a limousine throughout Chicago. They took a helicopter over the city, went to Altitude Trampoline Park, Chicago Sports Museum and Navy Pier. They also went indoor skydiving and ate at Harry Carey's restaurant.
"You look around and are like, 'Wow, what did we do to deserve this?'" Chad Ballard said. "It's all about Dwarfism Awareness. This wasn't the goal. That was just a bonus. This was just to educate."
The Ballards attended two games at Wrigley Field where the Cubs hosted the Atlanta Braves, sitting only a few feet from the field.
The family sat in the dugout pregame chatting it up with Rizzo.
"It was awesome," Noah said. "It was just such a treat from Dream on 3. I would thank them for this."
Noah learned Rizzo's favorite meal is pasta, and the two exchanged autographed baseball cards.
"(Rizzo) said, 'Cool, I'll put that in my locker,'" Chad Ballard said.
Dream on 3 provided Noah with his own baseball card with some of his favorite activities, and also provides him and his brother customized Cubs jerseys.
"It's extremely emotional. To watch him be given the overwhelming generosity from all these sponsors to make a kid smile was really cool," Chad Ballard said.