The fast and the furious. Bill and Ted. Black Widow. Ghostbusters. Bond, James Bond.
To a large degree, the public likes what it already knows — and so do Hollywood studios — and that means that many of the most anticipated movies of 2020 are sequels.
There are a few new ideas out there, but you should prepare to see a lot of familiar names and faces returning to theaters in the coming year.
SEQUELS
'Bad Boys for Life' (January)
Bad boys, bad boys, whatcha gonna do? Will you see Will Smith and Martin Lawrence again, 25 years after the first movie?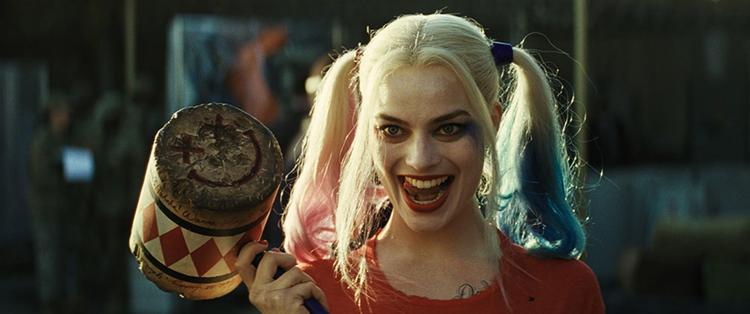 'Birds of Prey' (February)
It's not really a sequel to "Suicide Squad" but rather a continuation of the story of Harley Quinn (Margot Robbie), who's now joined by other female superheroes.
'A Quiet Place: Part II' (March)
We saw the family terrorized at home by the creatures who hunt you if they can hear you. Now, they must venture into an unknown world with all-new dangers.
'Peter Rabbit 2: The Runaway' (April)
A sequel to the bunny tale arrives just in time for Easter.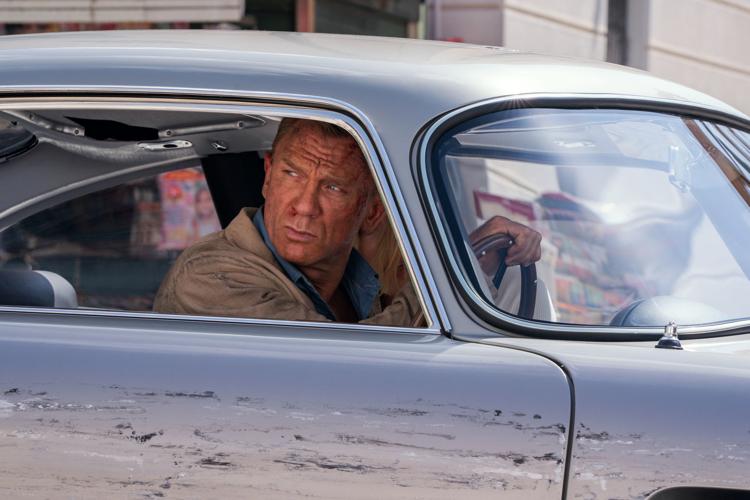 'No Time to Die' (April)
Daniel Craig is back as 007, for the final time, doing battle with Rami Malek's villain.
'Trolls World Tour' (April)
The little animated creatures are back to torture parents around the world.
'Legally Blonde 3' (May)
The plot is unknown, but Reese Witherspoon is back, and that's all that matters.
'Fast & Furious 9' (May)
They're back for what will probably be the biggest Memorial Day weekend box-office hit in history.
'The SpongeBob Movie: Sponge on the Run' (May)
If nautical nonsense is something you wish, well, here you go.
'Wonder Woman 1984' (June)
Gal Gadot is back, and this time in the 1980s, so this should be rad.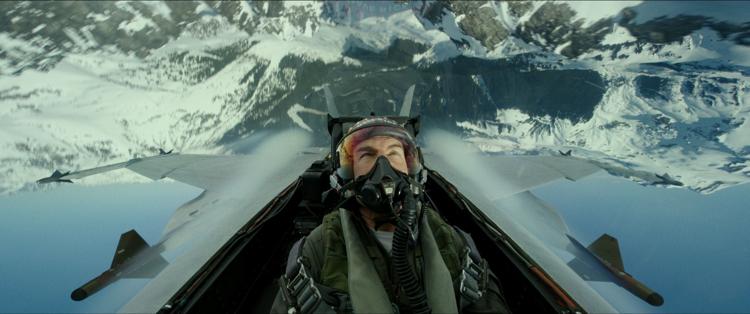 'Top Gun: Maverick' (June)
Thirty years later, Pete Mitchell still feels the need — the need for speed.
'Minions: The Rise of Gru' (July)
The minions must have a master. Here's how it happened with Gru.
'Ghostbusters: Afterlife' (July)
This sequel to the 1980s movies is big news but especially on a local level because it's set in rural Oklahoma in the present-day.
'Bill & Ted Face the Music' (August)
Keanu Reeves and Alex Winter are finally back, and they've gone from dudes to dads in middle age. But they're still rocking out.
The third 'Conjuring' movie (September)
Patrick Wilson and Vera Farmiga return to the spooky series.
'The King's Man' (September)
This is a prequel to the "Kingsmen" movies, with filmmaker Matthew Vaughn and his "Kick-Ass" star Aaron-Taylor Johnson reuniting to save the world.
'Death on the Nile' (October)
Following "The Murder on the Orient Express," Kenneth Branagh returns as detective Hercule Poirot for another chapter.
'Halloween Kills' (October)
Jamie Lee Curtis returns as Laurie Strode in the continuing story of Michael Myers.
'Godzilla vs. Kong' (November)
When brought together, will the giants face off against each other, or team up to fight a common foe?
FAMILIAR FACES
'The Grudge' (January)
The third horror movie with the exact same name in the past 18 years, so you know what to expect.
'Dolittle' (January)
Robert Downey Jr. becomes the new Dr. Dolittle, the man who can walk with the animals and talk with the animals.
'Sonic the Hedgehog' (February)
Animated game-play at the movies, featuring the voice of Jim Carrey.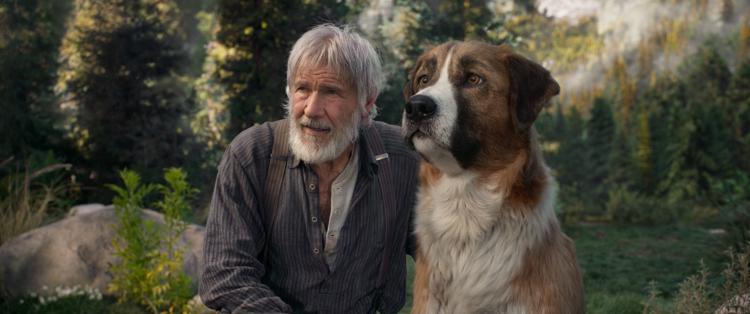 'The Call of the Wild' (February)
Harrison Ford stars in this family adventure based on the Jack London novel.
'The Invisible Man' (February)
In a twist on the H.G. Wells story, Elizabeth Moss ("The Handmaid's Tale") stars as a woman stalked by a figure that no one can see.
'Fantasy Island' (February)
Maybe you remember the 1970s ABC show? This movie version has a horror twist.
'Mulan' (March)
Disney continues to churn out live-action dramas based on their animated films of the past, this one from 1998.
'New Mutants' (April)
It's from the "X-Men" universe but with teen mutants in something closer to a horror film.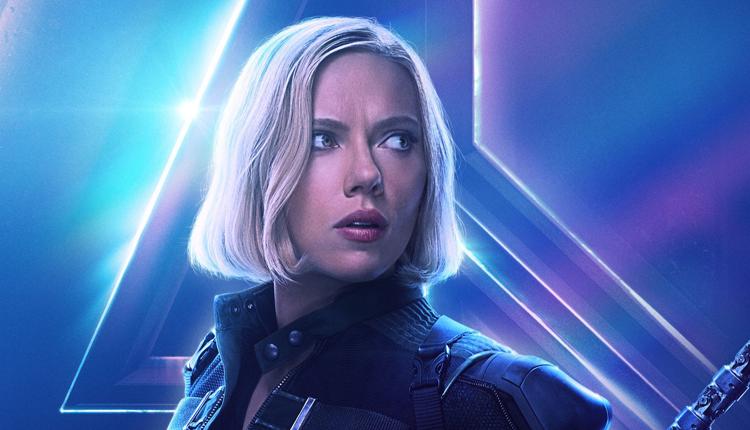 'Black Widow' (May)
Scarlett Johansson finally gets her origins film in the Marvel Cinematic Universe.
'The Personal History of David Copperfield' (May)
The Charles Dickens novel but as told by filmmaker Armando Iannucci, the creator of "Veep." Starring Dev Patel.
'The Woman in the Window' (May)
This mystery based on the best-selling novel stars Amy Adams as the agoraphobic woman in question.
'Scoob!' (May)
The adventures of Scooby-Doo but in animated form this time.
'In the Heights' (June)
The New York-neighborhood musical that Lin-Manuel Miranda won Tony Awards for before he produced "Hamilton" comes to the big screen.
'Jungle Cruise' (July)
Based on the Disney amusement park ride and starring Dwayne Johnson.
'Morbius' (July)
First came a "Venom" movie from the "Spider-Man" world; now comes a film based on the "living vampire" of the comics, starring Jared Leto.
'The One and Only Ivan' (August)
Disney animation, based on the kids' book, offers a gorilla (Sam Rockwell) and an elephant (Angelina Jolie) working together to make an escape from captivity.
'The Many Saints of Newark' (September)
"The Sopranos" creator David Chase is behind this origins-story film showing the early years of Tony Soprano.
'The Witches' (October)
Robert Zemeckis ("Back to the Future") and his special effects re-create the adventure from Roald Dahl's book of a little boy's encounters with a coven.
'Eternals' (November)
A whole new world to explore for the Marvel Cinematic Universe, featuring Angelina Jolie, Kumail Nanjiani, Salma Hayek and more.
SOMETHING NEW
'The Gentlemen' (January)
Director Guy Ritchie returns to his crime-movie roots ("Lock, Stock and Two Smoking Barrels," "Snatch") with this ensemble including Matthew McConaughey and Hugh Grant.
'The Rhythm Section' (January)
Blake Lively gets her shot at being the action-movie lead in this revenge thriller about a woman who has learned who was responsible for a plane crash that killed her family.
'Downhill' (February)
Julia Louis-Dreyfus and Will Ferrell star in a remake of the Swedish black-comedy about how a family deals with a near disaster and how the father reacted to it — or did not react to it.
'Bloodshot' (March)
Vin Diesel stars in a sci-fi adventure as a dead soldier re-animated with remarkable powers. Based on a screenplay by Oklahoma writer-producer Eric Heisserer ("Arrival," "Bird Box").
'Onward' (March)
This Disney animated movie finds a pair of elves (the voices of Tom Holland and Chris Pratt) looking for magic in the world.
'The Way Back' (March)
Ben Affleck plays an alcoholic whose search for redemption finds him back at his high school alma mater coaching the basketball team he starred on many years before.
'The Lovebirds' (April)
Issa Rae and Kumail Nanjiani star as a couple trying to break up when they're caught up in a murder mystery. From the maker of "The Big Sick."
'Fatherhood' (April)
Laughs, but also tragedy, as a father (Kevin Hart) must raise his new baby after the unexpected death of his wife. Tulsa's Alfre Woodard co-stars.
'Antlers' (April)
A horror film from director Scott Cooper ("Black Mass"), starring Keri Russell ("The Americans").
'Artemis Fowl' (May)
This is an original family sci-fi adventure from Disney that looks, um, unusual.
'Soul' (June)
The new Pixar movie is full of music and stars, including Jamie Foxx, Daveed Diggs, Quest Love and Tina Fey.
'Free Guy' (July)
Ryan Reynolds in a different kind of hero-comedy mode than "Deadpool" that involves video games.
'Tenet' (July)
The new action-thriller from filmmaker Christopher Nolan looks very "Inception"-y. Starring John David Washington and Robert Pattinson.
'Barb and Star Go to Vista Del Mar' (July)
Kristen Wiig and Annie Mumolo, the women who brought us "Bridesmaids," are back with a best friends adventure comedy.
'Infinite' (August)
Those aren't hallucinations you're having, Mark Wahlberg. They're visions from past lives in this sci-fi flick.
'Last Night in Soho' (September)
You don't get much more original than filmmaker Edgar Wright ("Baby Driver"), who's working in the fashion world of 1960s London this time.
'Stillwater' (November)
Matt Damon stars as an oil rig worker who must help his daughter in Europe when she's accused of murder. Written and directed by Oscar winner Tom McCarthy ("Spotlight").
'Deep Water' (November)
Director Adrian Lyne ("Fatal Attraction") makes his first film in 18 years with this sexy murder mystery starring Ben Affleck and Ana de Armas ("Knives Out").
'King Richard' (November)
How is competitive and athletic greatness created? Will Smith tries to show by playing Richard Williams, the father of Serena and Venus Williams.