There are certain moments in your life that you remember forever, little things that stand out, conversations that seem casual at the time but end up lasting a lifetime.
I took a call one morning at the News & Record, and I'll never forget it.
"Ed Hardin?" a scratchy Southern voice said.
That's how most of our conversations would begin for years and years, sometimes reversed with me calling him at his beach house about something or another. It seemed there was always something or another.
(Click on the images to see descriptions):
Dooley was the football coach at North Carolina. He died today at the age of 82. The stories started coming in from all over the state, and they identified him the same way. Bill Dooley, the football coach at North Carolina.
But he was so much more than that, a larger-than-life figure who changed the landscape of sports in this state, not only coaching for 11 seasons at Carolina but later at Virginia Tech and then Wake Forest. Only four coaches in ACC history won more games, and the games at Tech don't even count.
Most everyone who covered the ACC in those days has a Dooley story. Not all are fit for repeating, and not all of them can even be corroborated.
He was, in the parlance of his day, a piece of work.
They called him "the old trench fighter" for reasons unknown. Dooley always seemed a step or two out of his time. His days at Carolina were marked by bowl games and campus unrest, strict codes of conduct and ground-based football.
Some of his players were afraid of him. Most of them came to love him.
He was known to sing in the locker rooms, and some of his pregame speeches made no sense. But he was loyal to his players, if not the schools they played for.
He left Carolina because they wouldn't let him be the athletics director. He left Virginia Tech because they accused him of recruiting violations. Then he sued the school. He left Wake Forest after AD Gene Hooks convened a committee to study football in 1992.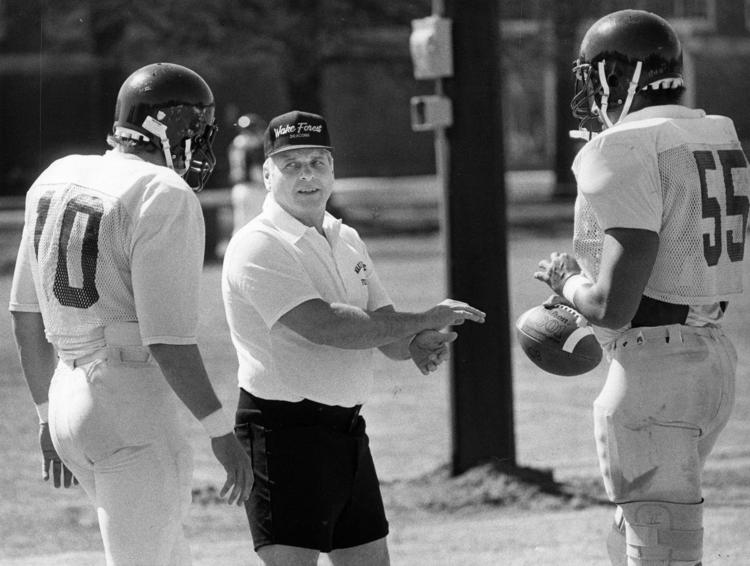 "How in the hell are they going to form a committee to study football and not include the football coach?" he asked me after finding out about it. "Those pencil (expletives) didn't know what a football looked like until I came here."
For most of North Carolina and college football, that's the end of the story of Bill Dooley. But that's where his real calling began.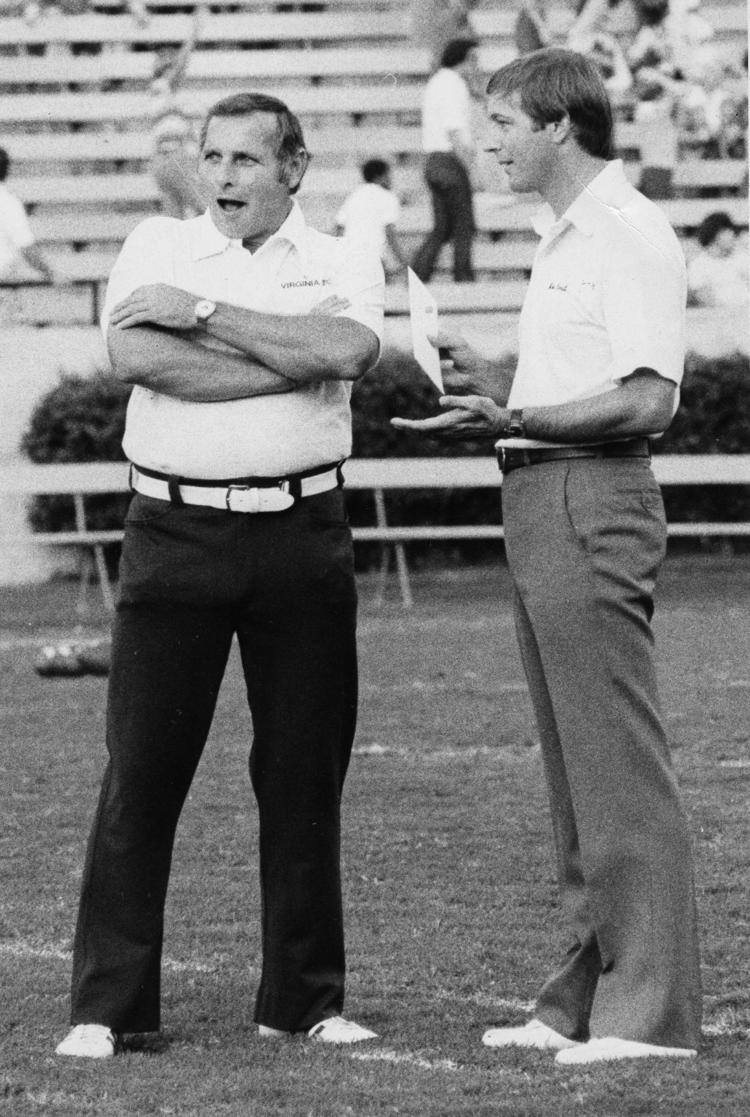 I have no idea if there was a director of sports development for North Carolina before they gave him that title, but one day the phone rang at the News & Record and it was Dooley. And so the next chapter began.
He told me about his new title, and he seemed skeptical.
"I have no idea what this job is," he said. "But if you have any ideas I would sure appreciate it."
I told him we needed to bring the Bassmasters Classic to North Carolina. I told him we needed to bring it to Greensboro. I'd been talking with Tom Ward of the Greensboro Sports Commission about the same thing. In fact, I was trying to convince Tom to build a race track here.
"Ed," Tom said in a slow drawl, "we're not going to build a race track. What else you got?"
I gave him Dooley's number, and a few days later the phone rang again.
"Hey Bill, what you need?"
And so began the journey of bringing the biggest bass tournament in the world to High Rock Lake and Greensboro, a journey that involved Bodie McDowell, the old outdoors writer at the News & Record; Gov. Jim Hunt; BASS founder Ray Scott, who'd sold insurance in Greensboro years before; and a whole bunch of people who thought we could just fill the Greensboro Coliseum with water and hold the tournament indoors.
I'll never forget what Dooley said when I told him about that one.
"You people in Greensboro are idiots," he said.
"Yeah, well, most of us went to Carolina," I told him.
He laughed with his belly and said we needed to go fishing.
The old trench fighter would move to Wrightsville Beach, where he lived with his wife, Marie, away from the football players he loved and the ADs he hated, away from the critics and the fans and the idiots from Greensboro.
The Bassmaster Classic would come here three times.
During his 11 seasons in Chapel Hill, Dooley led the Tar Heels to 69-53-2 record, winning three ACC championships while playing in six bowl games.