It wound up being well worth coming home to – and for – for Mooresville's football team Friday night.
The Blue Devils provided their own overflowing annual homecoming crowd with much more to celebrate following a captivating, 49-7 badgering past I-Meck Conference foe Hopewell High.
See all the photos at the bottom of this article
Bagging back-to-back wins for just the second time all season and for the first time opposite circuit competition, Mooresville used the one-sided outcome to move to 5-4 for the season overall while pushing their I-Meck ledger to the 3-2 level.
Name it, and the Blue Devils did it on the points production front.
On their first offensive play of the night, MHS quarterback Hunter DeBerardino connected with speedy receiver Keshaun Black on a 57-yard catch-and-carry play rewarded with a touchdown taking place mere minutes into first-period play.
It was just the tip of the evening's iceberg in regard to big-play performances on the part of both teams.
For his part, Black backed his opening-play effort by clocking in with three more touchdown-worthy appearances. He returned the only kickoff by Hopewell, following a score, 97 yards for a countering charge prior to also logging in with a 69-yard rushing end-zone carry. All took place during a busy opening quarter of action.
Early in the second quarter, Black polished off his night by punching his way into the end zone on a 1-yard run.
As for DeBerardino, he also made quick work of his night's performance when tossing in a matching 57-yard touchdown pass-play to target Ashton Edstrom. That came during a five-touchdown outburst on the part of the home team during the first period of play alone.
Also during that hectic initial stanza, the Devils' Christian Alexander accepted a direct shotgun snap out of a spread formation and raced nine yards for a touchdown to compliment the offensive attack.
Mooresville wasn't done finding ways to score.
With less than four minutes remaining until the intermission break, Devils linebacker Malik Birchett intercepted an errant Hopewell Titans pass and returned it untouched nearly 70 yards for a pick-six that wound up closing out the game's scoring on the part of the quick-striking home team.
Doing his particular part to pad the spread, MHS placekicker Isaac Riffle followed all seven of the touchdowns with successful point-after scoring kicks to complete the points puzzle.
No need for any more damage to be done.
Mooresville exited the halftime locker room commanding a 49-7 lead that allowed the mandatory running clock mercy rule to be implemented.
To say the decision was well worth the wait would be a major understatement on Mooresville's sidelines. The winning decision was the first of the season for the Devils featuring a more than 10-point differential and ended a string of two straight showings in which the final verdicts were rendered via overtime and by a narrow three-point margin, respectively.
For his short night's worth of work, Black finished with two rushes for 70 yards and two scores, a pair of pass receptions covering 68 yards and another tally as well as the near length-of-the-field kickoff return for a strike. Quarterback DeBerardino used his two long-distance pass plays -- each resulting in touchdowns -- to account for the bulk of his double-digit passing yardage.
Mooresville makes its final road trip of the regular-season segment of the schedule when traveling to take on I-Meck member West Charlotte Friday night.
Mooresville-Hopewell football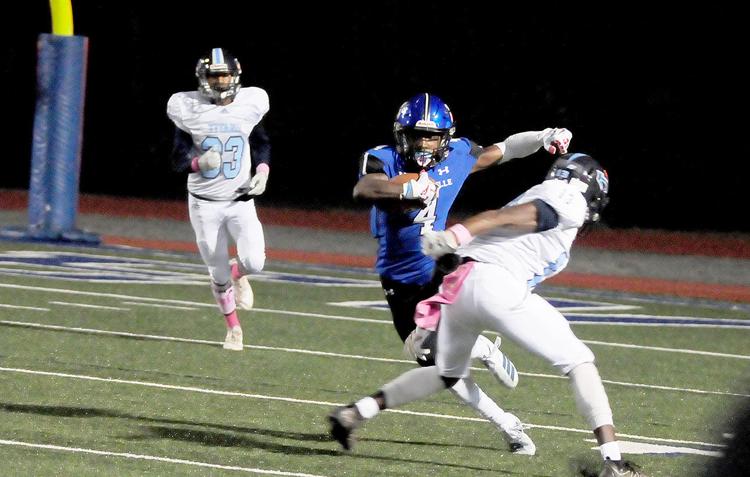 Mooresville-Hopewell football (1).jpg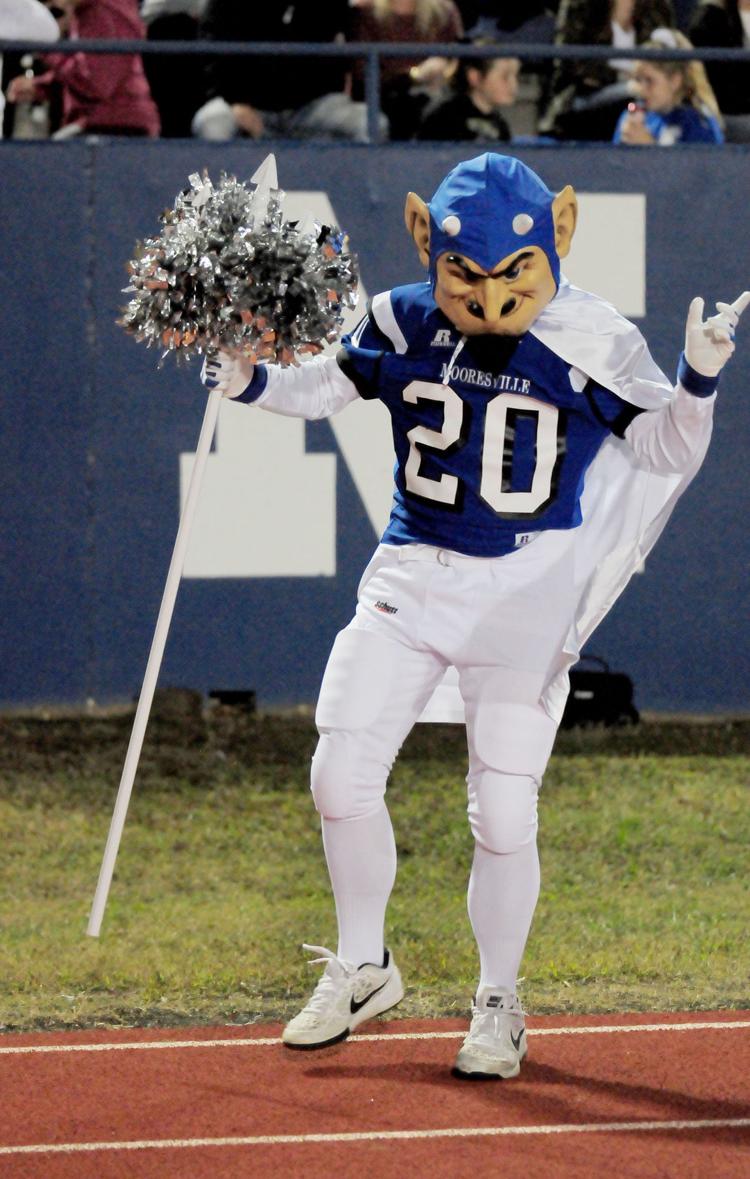 Mooresville-Hopewell football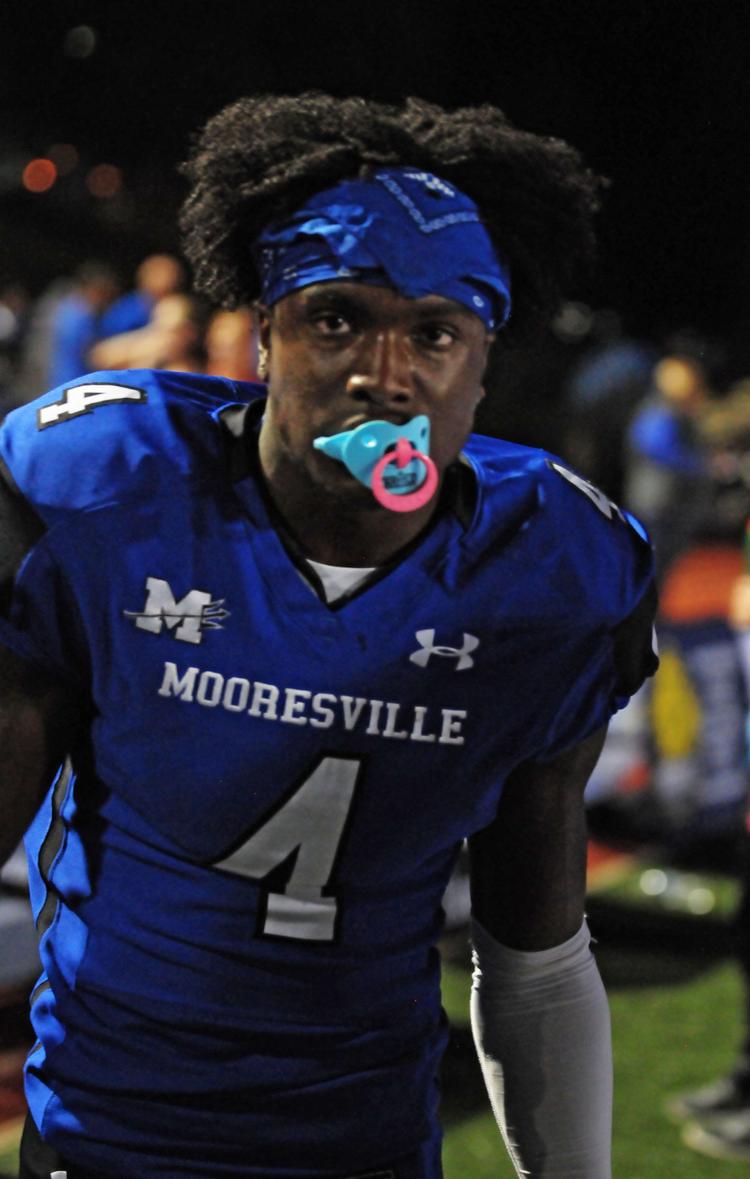 Mooresville-Hopewell football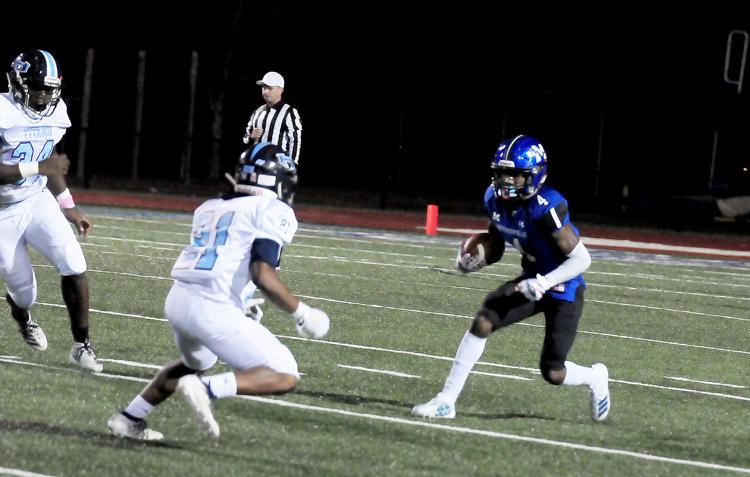 Mooresville-Hopewell football
Mooresville-Hopewell football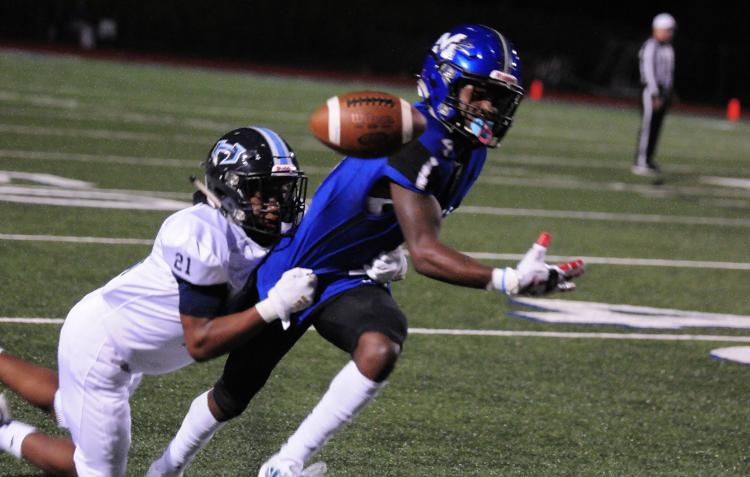 Mooresville-Hopewell football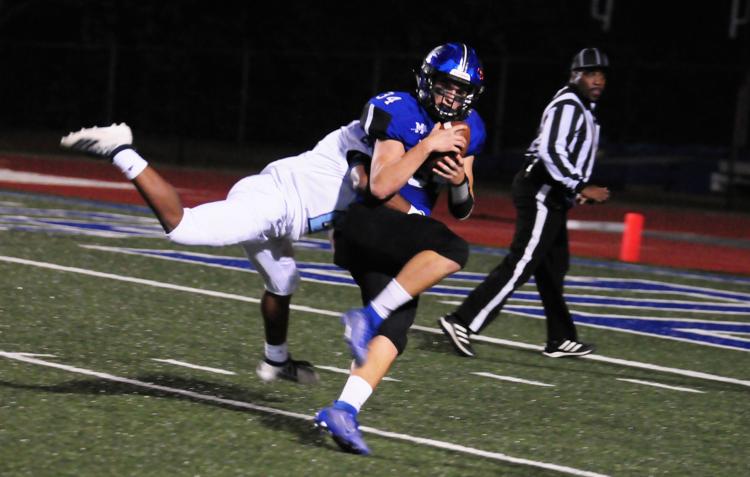 Mooresville-Hopewell football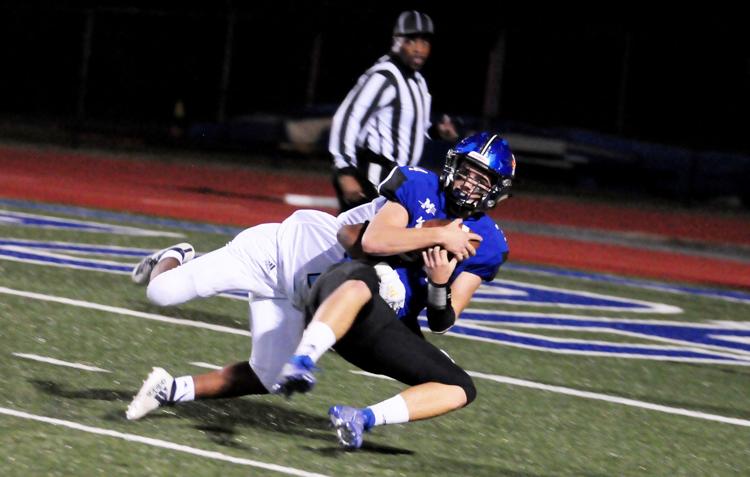 Mooresville-Hopewell football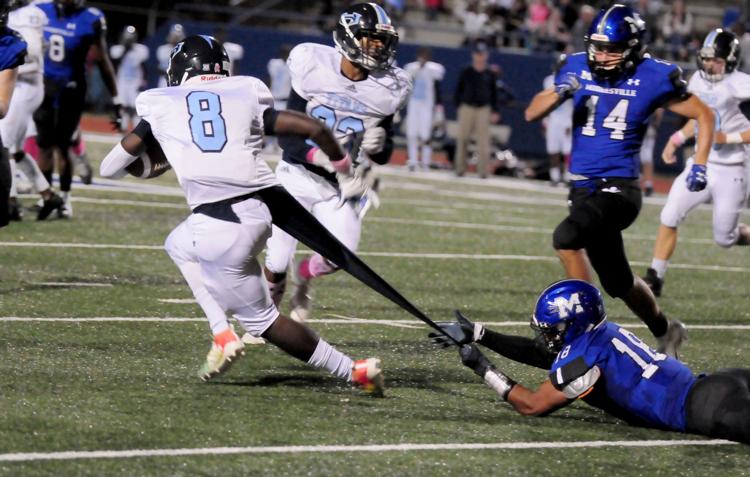 Mooresville-Hopewell football